Home
/
Lady Speak
Teen girl who was gang raped, left pregnant determined to finish school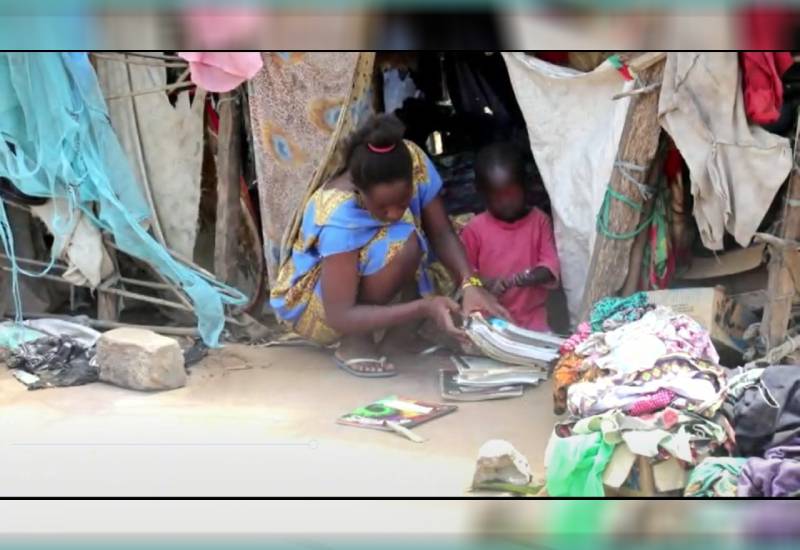 In 2018, the county of Kilifi was in the spotlight for all the wrong reasons. Data from the government had then emerged that the county was leading in the number of cases of teenage pregnancies, early marriages, and defilement.
Two years after that damning report, the pressure is even more unbearable for poor families in Kilifi county where lack of parental guidance, shoddy investigations by police officers, and retrogressive traditional practices have been blamed for the increasing cases of school girls dropping out.
The story of Silvanus Hamisi Ngundo from Maziwani village, Malindi Sub County lays bare the agony and frustration the family has to go through.
As a father, he had high hopes in education for his daughter, Rehema Hamisi, but when he could not raise the money for her school fees, she dropped out after completing Standard Eight to be employed as a househelp in Kilifi town. They hoped that, with this job, she could support the family and help meet their daily needs.
During her stay in Kilifi, Rehema, aged 17 then, was attacked by two men who were unknown to her. They defiled her and left her pregnant.
Her parents' efforts to trace the perpetrators and get them arrested did not yield any fruits, forcing them to give up and focus on supporting Rehema to heal from the trauma.
Mr Ngundo's small business of selling fish yields very little money. It is barely enough to provide for his family of seven, which, on most days, gets by on one meal a day.
Rehema remembers everything of the traumatic incident that turned her life upside down. In her community, victims of such incidents were considered bewitched.
Feeling ostracized and hopeless, Rehema says she thought of committing suicide. She felt like nobody was willing to help her fight or face what she was going through.
That's until a non-governmental organisation, the Centre for Rights Education and Awareness (CREAW), came to her aid, offering psychosocial support that gave her new hope to go back to school.
Her passion is to ensure that she achieves her dreams through education. She is currently 19 years old and schooling at Kwaupanga Secondary School.
Although her family is still struggling to raise enough money for her school fees, she says she will not give up. She is determined to overcome the obstacles and become a role model in a community where many girls have had their dreams shattered by gender-based violence.
Helda Lameck, CREAW community champion says it's unfortunate that the county continues to battle with cases of defilement where poverty has been identified as a major contributing faction.
Despite the little support from the organisation, the effects of the Covid-19 pandemic have also proved to be a challenge for the family. Rehema's father, who at one point secured a job as a watchman at a local school, lost the job soon after.
Lameck says survivors of gender-based violence should be given priority when bursaries are being disbursed so that they overcome the burden of raising a child alone. She urged the county government to take up the initiative of supporting the vulnerable families.
Related Topics