Home
/
Hot weather tips for your hair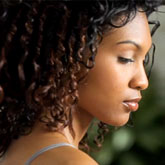 Happy New Year. It's January, the hot month. The scorching sun may be welcome in some quarters but not so for your hair if you don't utilise the weather for your benefit.
This weather is the best to offer you vibrant and shiny hair. However, the heat can damage your hair and lead to brittle and faded hair with split ends.
Heat waves make your hair lifeless and dull. You, however, need not worry about the heat as there are many ways you can protect your hair from the damages of the heat.
Haircut: Trim your hair since the sun will damage the dead ends, anyway. The frequency of trimming should be more than normal. For those who cannot stand long hair because of the heat, a chic short haircut would be ideal.
Shower: If you happen to spend a lot of time with your hair exposed to the sun, you can nourish it when you get home by jumping into the shower.
Use a hydrating shampoo and conditioner to offer intense hydration to your hair. Even as you wash your hair, do so carefully. The hot season means you sweat a lot and have a greasy scalp.
A natural moisturising shampoo is the best to nourish your scalp. Wash your hair with lukewarm water or if you can, cold water.
UV-shielding products: We are often asked to protect our skin from sun rays using sunscreen. There are also hair products that are specifically meant to protect the hair from UV rays.
They are especially effective if you have highlights on your hair to prevent it from lightening fast.
They come in form of hair sprays or leave-in conditioners. Most, if not all, must always be applied to damp hair; otherwise, they simply sit on the surface and don't sink into the hair.
Cover your head: If possible, cover your hair by wearing a hat or a trendy scarf or turban. This way, you protect your hair from the sun's rays and keep your scalp cool.
Whatever you cover your hair with, make sure it allows for blood circulation on your scalp. However, if you can, completely avoid direct exposure to the sun by staying indoors when the sun is at its worst.
Ditch the dryer: Ordinarily, we are advised to avoid too much heat on our hair. The sun as it is fire... add the dryer to it means double damage to your hair.
Do anything that you can too avoid the dryer. Air-dry your hair whenever it gets wet. If you must use the dryer, make sure you condition your hair before using it.
Swimming: This is the season that calls for a lot of swimming. Ensure you protect your hair from chlorinated water. You can do this by wearing a protective swimming cap or conditioning your hair before you jump into the pool then using a chlorine-removing shampoo after you are done with swimming.
Eat healthy: When you eat right, it will reflect on your hair. Add dark green vegetables, eggs, almonds, beans, citrus fruits and bananas in your daily diet. These are great foods for ravishing hair.
Water: Drinking a lot of water at regular intervals to keep your body hydrated throughout.
Sleep and exercise: Sufficient sleep will keep you energetic and improve blood circulation. Regular exercises will also ensure your hair glows.
Nourishment: Ensure you oil your hair using the right oils to moisturise it and protect it from damage.
Related Topics