Home
/
10 gardening tips for beginners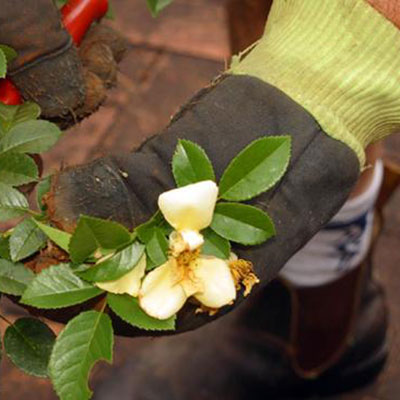 Anyone new to gardening could be excused for thinking the process is rather daunting, especially if they read some of the books on the market. Often these books are so loaded with technical jargon that the average person can't understand it. One exception is Yates Garden Guide which should have a place in every home. Gardening expert Colin Campbell has put together this list of 10 basic gardening rules which will help to make gardening a satisfying leisure activity.
Know your soil type
Get to know your soil type. When you know this, you will know how to manage it and get the best out of it. There are three basic types - sand, silt and clay - and if you are not sure about what you have, ask your neighbours if there isn't a nursery or garden centre nearby.
Use organic fertiliser
Use plenty of organic matter, regardless of the soil type. Organic fertilisers, compost and mulching materials enhance the nutrient level and encourage life-giving soil microbes and worms. The more you can use, the better.
Follow fertiliser directions
Fertilisers should always be used in accordance with manufacturers' directions.
Keep soil mulched
Keep the soil well-mulched all year. Mulching helps to minimise weed growth and this is important because weeds compete with plants for moisture and nutrients. Mulching also modifies soil temperature - in warm weather it helps to keep it cool and in cold weather it keeps the soil warm. A thick layer will also reduce moisture loss through evaporation. It doesn't really matter what type of mulch is used - it comes down to personal choice. I prefer sugarcane mulch, but others opt for lucerne mulch, straw, tea-tree or bark mulch.
Plant similar species together
Plant appropriate species together, such as those that require the same soil, light and nutrients.
Pests and diseases
Learn to identify pests and diseases so that appropriate action can be taken, ensuring that you use the "softest'' option available. Spraying with chemicals may be necessary as a last resort.
Pruning
Prune shrubs early rather than leaving them until they get too large to trim back.
Australian native species, in particular, should be pruned back by about one-third from their first year in your garden.
Flowering plants
Remove spent flowers from flowering plants every few days as this will prolong the flowering season. This is especially important in the case of flowering annuals but it also applies to many flowering shrubs.
Watering
For plants that require a regular supply of water, water deeply every few days rather than a shallow watering every day. A long, deep watering will encourage the plant roots to go deeper in response to the deeper moisture level.
Composting
Make your own compost. Every day there are kitchen scraps, so instead of throwing them away in the garbage bin, start a compost heap. The same applies to prunings - cut these into small pieces and place in the compost heap or bin.
Source: Courier Mail
Related Topics