Home
/
How to manage back pain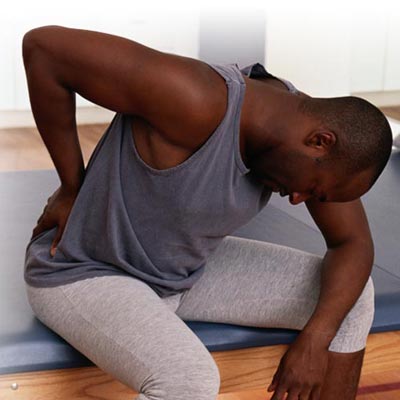 Have you experienced back pain or has your doctor ever told you that you have bad posture? As serious as this may sound, there is a simple solution to this problem. First, you need to increase your core strength. Improving your core strength reduces posterior weakness and potential injuries. Weakness in your abdominal region can contribute to these problems. The best exercise, which can target your core, is the plank (an isometric exercise for the abdominal muscles).
HOW TO DO A PLANK
Planks will activate all core muscles, stabilising your spine and hips. Not only will this strengthen and stabilise one's core, but also prevent many common spinal injuries and deficiencies. Planking also strengthens much of the upper-body and lower-body muscles along the front of your body. One cannot go wrong incorporating planking into their exercise routine. It is simple and easy.
Another great aspect of the plank is that you literally need nothing to perform the exercise; it is mind over body. Planks are one of the nest isometric exercises. This is in direct contrast to stomach exercises like crunches or sit-ups. Planks are the happy medium between the two strength-building techniques.
Here is how to go about it. Lie face down, push up off from the floor into a bridge position and keep your back straight. The straighter your entire body, the better the results. Hold your core in and keep it tight. Take long and deep breaths. Hold it for as long as you can, but if you start to feel it more in your back than abs after a certain point, relax.
INVEST IN A GOOD MAT
A variation of a normal plank is a reverse plank. To perform this, lie flat on your back and move both elbows backward to prop yourself off the ground. Make sure to keep your legs straight with your toes pointed up. Lift your hips and torso off the ground using your core, shoulders and forearms.
The above core training exercises can be performed anywhere and anytime. However, you can generally perform core exercises either after a workout or in between weight training sets. These exercises are fantastic methods to improve your core strength and muscle tone. The only main disadvantage of these planks is that they may place stress on your elbows and forearms. However, this problem is easily solved by working out on a good mat, which is relatively cheap.
Related Topics