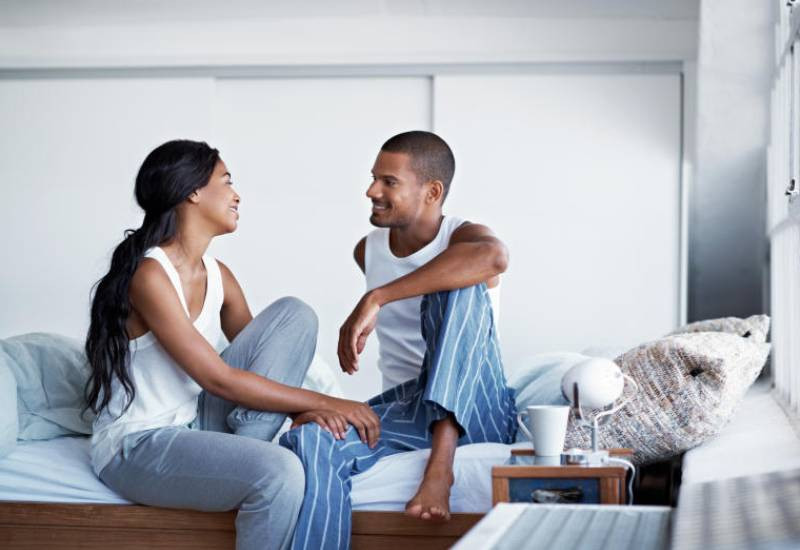 People often have unique opinions about relationships. We usually defend or criticize situations depending on our own or someone else's experiences and sometimes it can lead to a lot of confusion.
Underneath all the different points of view, there are still some truths that have stood the test of time. When it comes to topics like being friends with your ex, it's not hard to see why most people would say it doesn't work.
For some people, it's definitely possible but there's still a reason why it's not advisable. The success rates of these friendships are a bit shaky and at times end very badly.
If you're in such a predicament here is what you need to know to help you decide whether you should have your ex in your present or not:
The resentment will be a challenge
When a relationship comes to an end, there will always be the person who initiates the breakup and the person who's on the receiving end. Even if on the surface it looks mutual, there's a way you can determine who was more ready for the breakup.
Because of this, there might be some hurt feelings and resentment that will prevent your friendship from blossoming how you think it should.
Plus, there were some cracks in your relationship which needed to be settled first for a genuine friendship to form.
The feelings never go away
Being in a relationship with someone you truly care about is a very intimate process. You open up to each other and share so many experiences, and those are the things that keep the bond strong.
That being said, it will be very difficult to just switch off those feelings when you break up. The longer you date, the harder it will be for you to suddenly become purely friends.
Your ex might be hoping to win you back
It's easy to say that you can personally manage to have a strict friendship with your ex but what happens if they're secretly planning to get back together?
This can lead to even more resentment when they realize that you closed that chapter and this will never feel like a balanced friendship.
Your friendship will interfere with your new relationship
For many people, such a close friendship with an ex is an instant red flag. It's not about feeling jealous or being insecure, it makes your partner feel as if the ex is more important to a point you are willing to have fights over it.
It's not uncommon to hear about people who ended up hooking up with their ex on a drunken night or people who reveal that they actually miss their ex while they're already in a new relationship.
There are just way too many complicated aspects about being friends with your ex that will eventually affect your current relationship.
But, you should try if…
There are kids involved. This is a very specific situation because you should prioritize your children even after things failed to work out with the other parent.
If it's possible to at least have a cordial friendship with them, you need to try and make it work because either way, you're interconnected for life.
Related Topics