Home
/
Girl Talk
Confessions: Why am I always so convinced I'll make a fool of myself?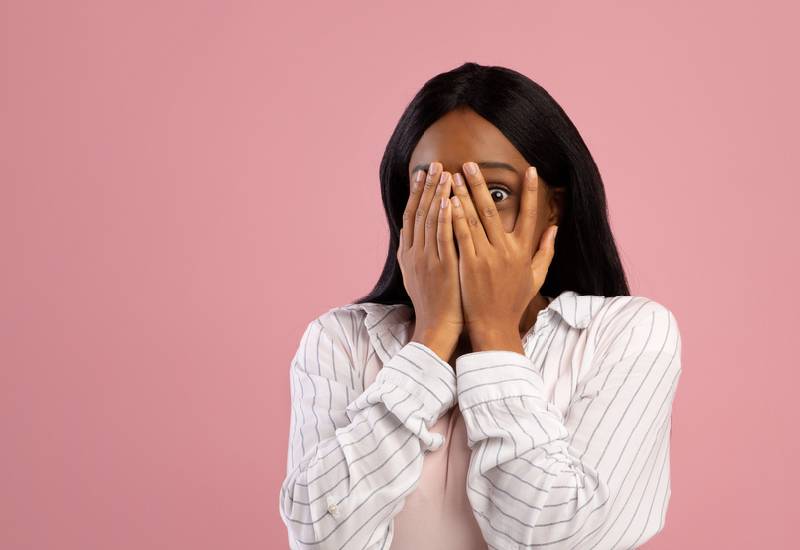 Hi Chris,
I've always been a little shy and nervous, especially when I was younger. But now, even the thought of something like a date worries me so much that I just can't make the attempt.
I always have the feeling that everyone's watching me, and after every conversation I agonise over what the other person thought about me. And I'm quite sure I messed up, every time.
I really do want to go to parties and stuff, but instead I stay home because I'm so nervous about meeting new people.
I'm sure I'm going to say the wrong thing, or freeze up. And don't get me started on meetings where I might have to speak!
Why am I always so convinced I'll make a fool of myself? Can I change?
So Nervous
——
Hi So Nervous!
You're probably suffering from Social Anxiety Disorder, and feel uneasy in every social situation, especially something unfamiliar, or where you feel you'll be evaluated by others.
Every sufferer's sensitive to different situations, but quite likely you hate being introduced to other people, being teased or criticised, being the centre of attention, making small talk, or having to say something at an event or a meeting.
And almost all sufferers have the tendency to avoid the social situations they fear, to such an extent that it limits their opportunities in life.
Like other anxiety disorders, social anxiety is a fear reaction to something that isn't actually dangerous, but your mind and body reacts as if it is. Your heart rate and breathing increase, you might blush or sweat, your mind goes blank, your throat goes dry, you feel awful.
Social anxiety disorder generally starts in childhood or adolescence, and is very common. But almost no-one has ever heard of it, so sufferers think their problems are unique and nobody can help them.
They know that their fears are basically irrational, and that people are not really as critical of them as they feel they are. They know that people are not really trying to embarrass or humiliate them. But knowing something is not the same as believing it.
The problem is also not well understood by professionals, so sufferers are very often misdiagnosed with mental illnesses or personality disorders.
Fortunately social anxiety can be completely cured by a very successful psychological technique called cognitive-behavioural therapy.
It challenges the negative beliefs that create your anxiety, such as the idea that people are continually judging you or that you're incompetent in some way. And it teaches you the skills that will control your response to anxiety, and make social situations enjoyable.
Getting over social anxiety disorder is not easy. If it was you'd have fixed it already! But as you understand the problem, learn the skills you need, and practice them so they become completely automatic, you'll quickly begin to gain confidence. Soon you're thinking about going out and having fun. And your life is no longer controlled by anxiety and fear.
All the best,
Chris
Related Topics