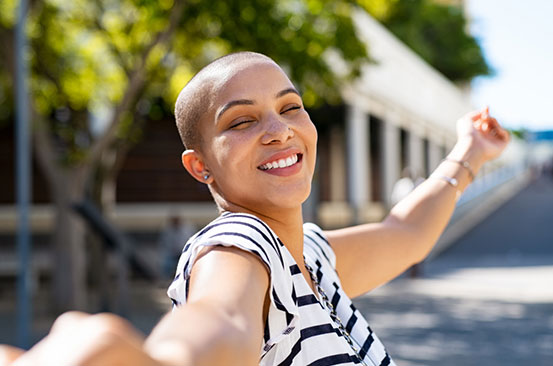 Cancer unlike any other disease requires a lot of special care after treatment. This is because most of the cancer treatment plans use rays that are used to kill the cancer cells which may end up destroying other helpful cells in the body.
For chemotherapy for instance, it generally weakens your body and immune system which will leave you predisposed to other diseases and infections.
For surgery, every kind of surgery requires post-surgery care to minimize risks of infection or tearing of muscles on the part that has been operated on.
It is very important to take good care of yourself in order to reduce the chances of the cancer reoccurring.
We have heard cases of individuals developing cancer even after being cured. Some it just happens to be bad lack while others it's simply because they exposed themselves to conditions that would trigger the reoccurrence.
Below are some ways to stay healthy after cancer treatment.
Like recovering from any other disease, it is important to maintain a healthy diet. Most of the cancer treatments weaken the immune system. A healthy diet is the most important way to ensure that your body bounces back without other complications.
Exercise
It is important to exercise. Not only is this a good way of clearing your mind but it's also a good way to build your muscles and maintain a healthy physic. This will help you maintain the right body mass to keep you healthy and also a good way of getting mobile.
Take time to relax and sleep
It's important to reduce your stress levels.Taking time to sleep and relax not only clears your mind but gives your body time to rest and recover without so much strain.
Avoid excess weight gain
Excessive weight gain can contribute to development of cancer and other complications like hypertension and risk of a stroke or heart attack. As much as you are trying to put on weight and go back to a healthy body mass it's important to regulate your weight gain. Make sure your body mass index (BMI) is good.
Drink alcohol in moderation or avoid it altogether
Many of us enjoy the occasional glass of wine or whiskey. It is important to moderate their intake and if possible, avoid it completely. Remember that excessive consumption of alcohol can lead to liver cancer. After undergoing such a trying time in life, you probably want to avoid anything that puts you at risk of getting cancer again.
Get regular checkups
This is a great way to ensure that the cancer does not recur and also the best way to know how well your body is recovering. With regular checkups your doctor is able to advice on your BMI, diet and also physical activity. Also, this will help treat any infections and monitor other body functions.
Connect with your support group, family and friends
Cancer is not only physically draining but also emotionally draining. It's important to continue attending your support group and keep in touch with family and friends. One of the worst things to happen after recovering from cancer is falling into depression. This happens mainly because of the physical changes attributed to cancer.
Quit smoking
Smoking, whether passively or directly, can result in throat or lung cancer. Considering that one's immune system is weak after cancer treatment, staying away from carcinogens which are cancer-causing substances is very important. It's important to ask family and friends who smoke to do it away from you in order to avoid health issues.