Annie Awuor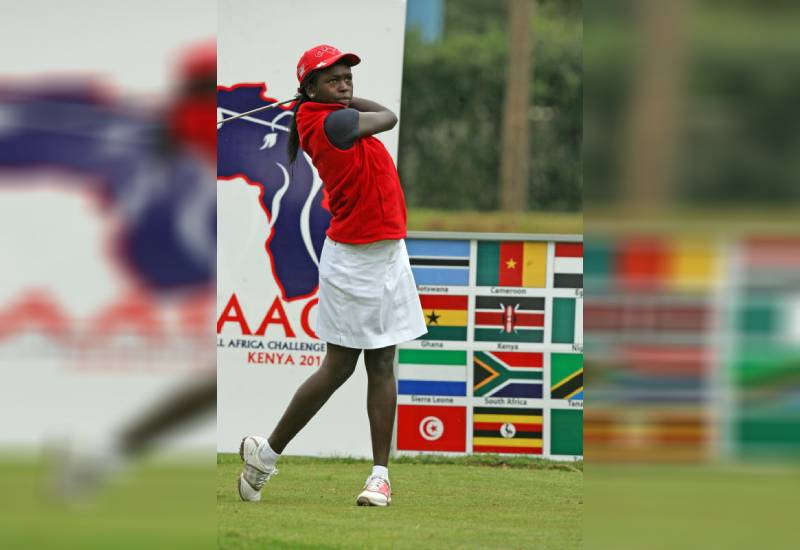 After making it as a top golfer by age 12, Naomi Wafula went through a difficult time in her life that saw her leave the sport she loved to find her footing. Now back on golf course, she shares her story how the sport helped her find her passion and purpose
ALSO READ: Choose the right shoes for every workout
At the age of 6, Naomi Angella Wafula, touched her first golf club and hit her first golf ball and it was love at first sight. As a young girl she grew up watching her aunt Rose Naliaka, a Kenyan woman pro golfer, and this quickly piqued her interest in the sport. "I spent a lot of time in golf courses as a child and I quickly developed an affinity for it. My aunt taught me how to play and I quickly fell in love with the sport.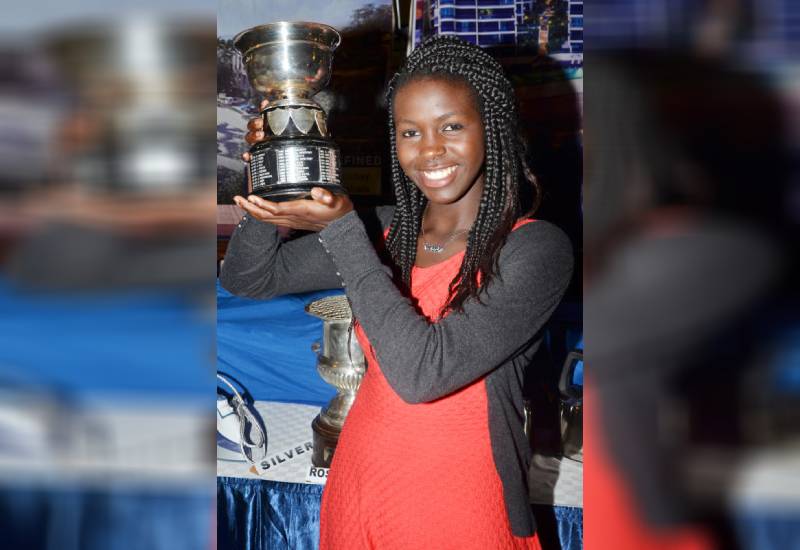 Naomi was so good at the sport that by the age of 12, she had already risen up the ranks to emerge as the top woman golfer in Kenya, and further was part of the Kenyan women's national team. Now at 22, Naomi continues to cause ripples in the Kenyan golf circuit. Notably, Naomi has an impressive CV in golf. She has been recognised widely and has gone on to represent the Kenya team both in junior and senior tournaments. As a result, she has had the opportunity to travel to travel to represent Kenya in golf in countries like Miami, Botswana, Zambia, and Scotland, just to name a few. Despite her many accomplishments in golf, both nationally and locally, Naomi is most proud of being the first Kenyan to win the Junior All Africa Challenge trophy. She won it back in Botswana in 2012.
Naomi says golf is not just a sport to her, it is who she is, it is her passion and purpose. "What I love most about golf is how it makes me feel. When I am on a golf course playing golf whether I am competing or just practising, it makes me feel like I belong; as if God made me for this specific sport. I feel very calm and forget everything else."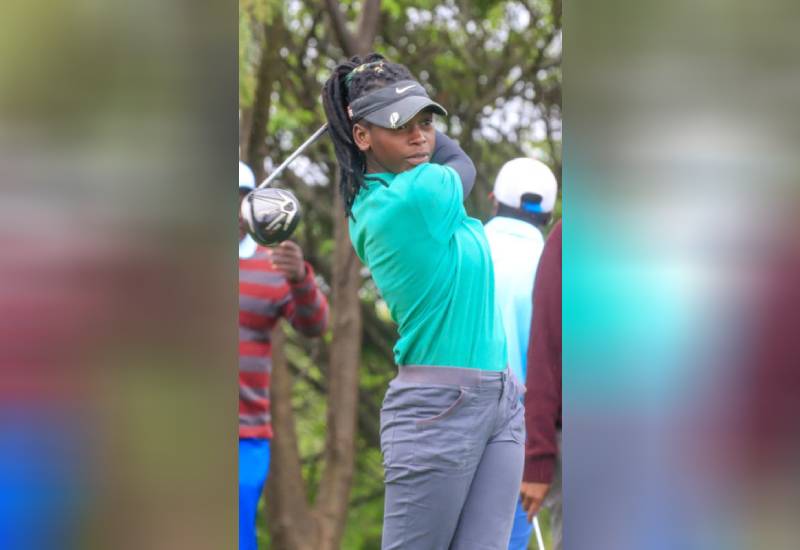 Love affair
She adds that what makes golf so special for her is that it is the kind of sport where one competes with themselves. "In golf, your mind is your opponent. Golf also teaches a lot of values and principles that could be used off the golf course like discipline, patience, time management, honesty and so on."
However, her love affair with golf has not always been a smooth. In fact, at one point, she did not play golf between 2014 and 2018. During this period, Naomi believed that she would never get a second chance to play golf again.
ALSO READ: Women who lift: Elizabeth Akinwale
According to Naomi, as a result of physical and emotional abuse which she is not quite ready to delve into yet, she began walking around with the wrong crowd in school and got caught up in drugs as a way to cope.
"I was so lost in my addiction that I completely disappeared from golf and even at some point moved back to the village in Kitale. All I wanted to do was to run away and hide. I felt shame like I was no longer worthy. The only way I got out was God and nobody else. God carried me out of the pit of hopelessness that I had dug for myself. However, being back in the village gave me time to bond with my family and to really self-evaluate, heal, forgive and to grow. In those four years I came to realise what was really important," she says.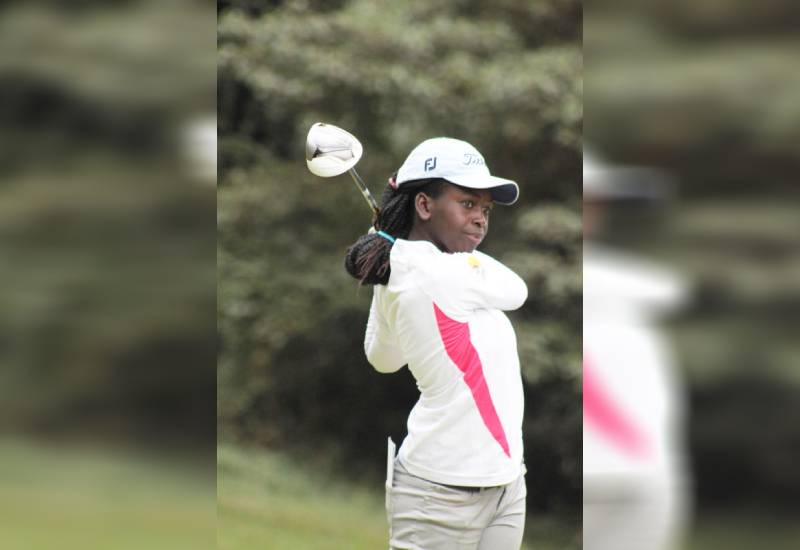 Naomi continues that despite overcoming her addiction with God's help, she still did not believe that life would hand her another chance. So, although she was no longer playing, she was still attending golf games only to watch. However, she would hide hoping that no one would recognise her as the "golf-has-been".
Her second chance came in the form of Betlion, a betting company. In 2018 they took it upon themselves to search for Naomi all the way in Kitale and offered to sponsor her return to golf. To date she does not know what motivated Betlion to look for her, but she believes it was God giving her a second chance. Of course, she took it.
It has barely been two years since Naomi's return to the golf circuit and Naomi is currently ranked as the number one woman in golf in Kenya. Last year during Vipingo tournament in November 2019, where she played against the best in the world, she emerged the best in Kenya. Also, in February this year, she competed at the Sigona Ladies Open and emerged the overall winner.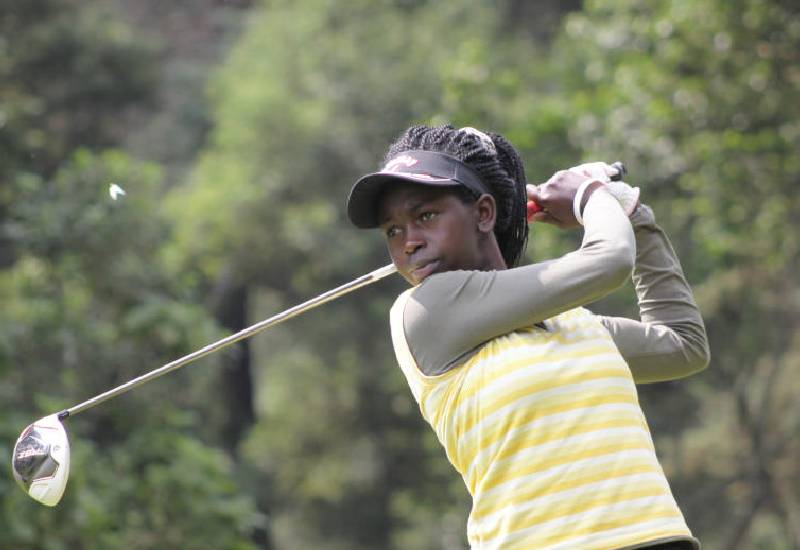 ALSO READ: Why you should exercise your less dominant side
Positive mind
When it comes to practice, although she is a member at Kitale Golf Club, she practices at Nairobi's Golf Park where the facilities have been offered to her for free. Naomi practises on weekday afternoons, making sure she keeps fit and watches her diet. To further sharpen her skills, she participates in the Safari Tours where she competes against men.
"I get so much experience which I am hoping will help me turn pro before 2020 ends. I also hope I will start going for tournaments outside the country so I can get more experience and compete with the best in the world," she says.