Girl code: Did he change your life on Valentine's?
Readers Lounge By
Beryl Wanga Itindi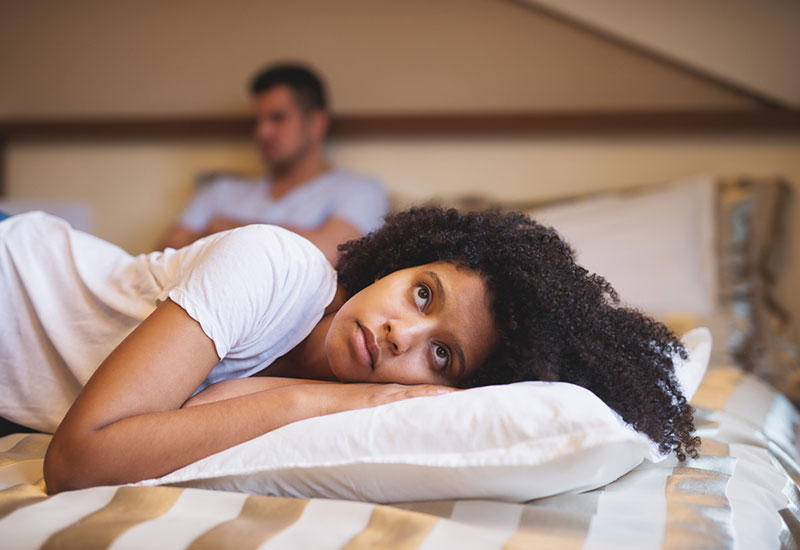 Thank God Valentine's Day came and went and so did the hype it came with. Some of these celebrated days can make a single woman feel horrible and out of place. That week came with the many love celebrations that sent some of us who are single to a silent corner. In fact, we were reduced to mere spectators in this whole event. We took a back seat and our only role was to help lovers celebrate their happiness. As expected though, some of us waited to make fun of those who had shoved it into our faces and ended up lonelier than us. I know that sounds wicked but that's life. Once in a while, we make fun of situations that don't matter. I mean, why would some of these lovers even end up writing a song about our situation? What's so funny about being lonely especially on a day celebrated by lovers across the universe? For the record, some of us have decided to live our lives as single people, so we are not about to get into a relationship just because of a one-day event that ends with probably receiving just a bunch of roses. I am not hating on flowers, I am just trying to figure out how just flowers and chocolates can make one feel like they are walking in some golden street in heaven. You know, this day should be celebrated but by all means, those celebrating it should not make fun of those not in a situation to celebrate it.
ALSO READ: Girl code: How do you serve your man his meals?
So now that the day is done and dusted, are some of these people greater than some of us who curled up in bed and watched movies all day long? The pressure piled on people ends up making some of us live a lie. I know of at least three women who bought themselves presents and had them delivered to their offices just to fit into the celebration. Why would someone have to do all that to please others? The last time I celebrated this day was nine years ago when I was proposed to in one of these high-end hotels in the city. I remember almost everyone in the restaurant knew that a marriage proposal was about to go down except me. When the proposal finally came, suddenly people were clapping and cheering us on with congratulatory remarks all over. You could have thought that I had won a jackpot. Barely a year into the engagement, the whole relationship crumbled like the walls of Jericho! You see, who asked him to propose on Valentine's Day if not the pressure the society had put on us? If only things could have been left to flow as naturally as possible, maybe, just maybe, we still could be in a relationship. I think many of these acts that go down on this day are merely side shows brought about by the pressure the society puts on us.
I urge lovers to desist from making big decisions on this day because most of these decisions end up having a huge impact in the long run. The same impact they make on Valentine's Day is the same impact they make when things go south considering most of these acts have a memory attached to them. In most cases, this memory is not only shared by the two involved but also others around them. Like in my case, you can't imagine what I put my girlfriends through the on the day I got a marriage proposal on Valentine's Day! I think they will never forget how I bombarded them with "I am the luckiest woman on earth" and the way I made them feel inferior for not having their men do a big thing for them on the said date. Then came the break up and I felt like I would bury my head in the sand and just wiggle my behind at anyone passing by, only that I wasn't able to find enough sand to bury my big head! You see how loud my engagement was, that's how loud the break up was. Thank God I have a heart made of steel, I am still here and doing life the best way I know how.
Anyway, I hope next year we won't be chocked up by everyone planning to celebrate the day. Just love your partner in silence, there's no award up for grabs! Happy post Valentine's to you!