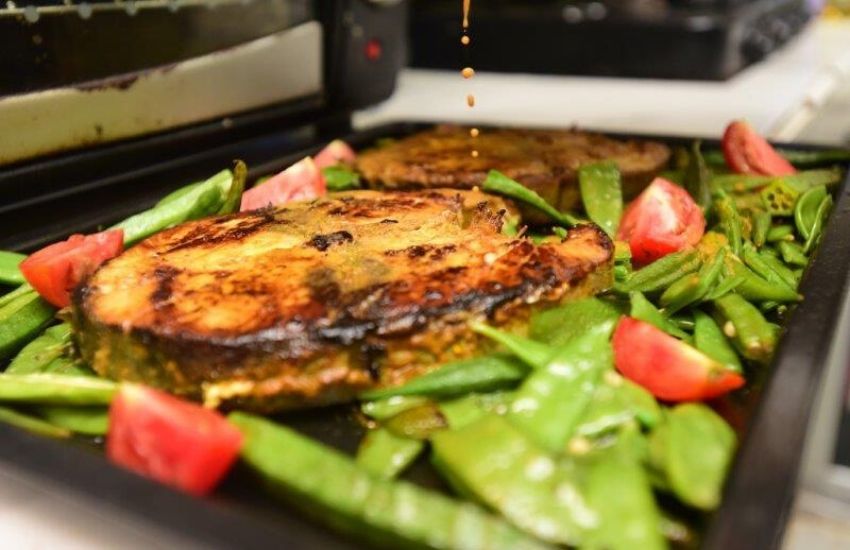 This recipe needs very few ingredients. All you have to do is marinate the tuna steaks, pan sear them to get a nice golden colour and then put them in the oven for about 30 minutes.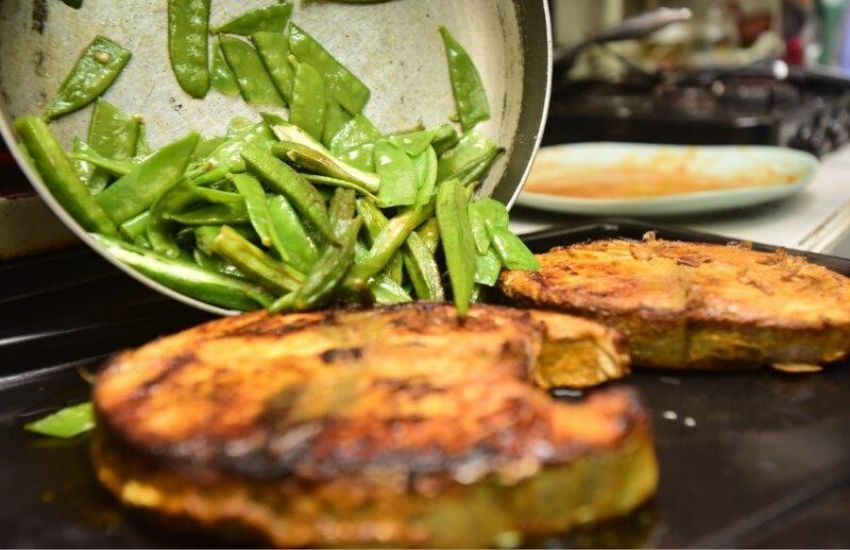 What you will need:
1kg tuna fish steaks (2 pieces 500g each)
Juice of 3 lemons
1/2 teaspoon turmeric powder
1/2 teaspoon cayenne pepper
1/2 teaspoon paprika
1/2 teaspoon ground black pepper
1 teaspoon garlic ginger paste
Salt to taste
250g snow peas
500g okra (lady fingers)
2 tomatoes
2 tablespoons olive oil
Fresh coriander for garnish
What to do:
Using a knife, cut some slashes on the steaks so that the marinade can seep into the fish.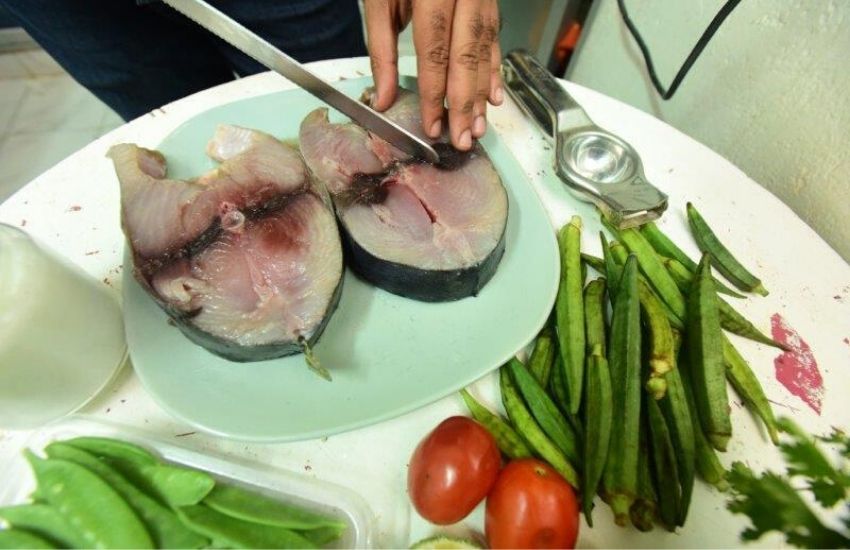 READ MORE
Sprinkle the cayenne pepper, paprika, turmeric powder, black pepper onto the steaks. Add the garlic ginger paste and squeeze the lemon juice over them.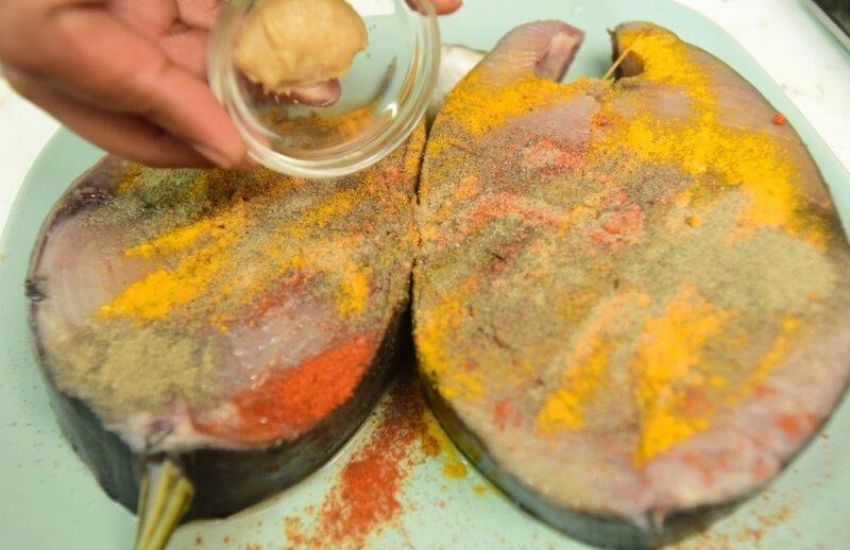 Massage the marinade into the fish, ensuring both sides are well marinated. Set the fish aside to further marinate for about 30 minutes to 1 hour.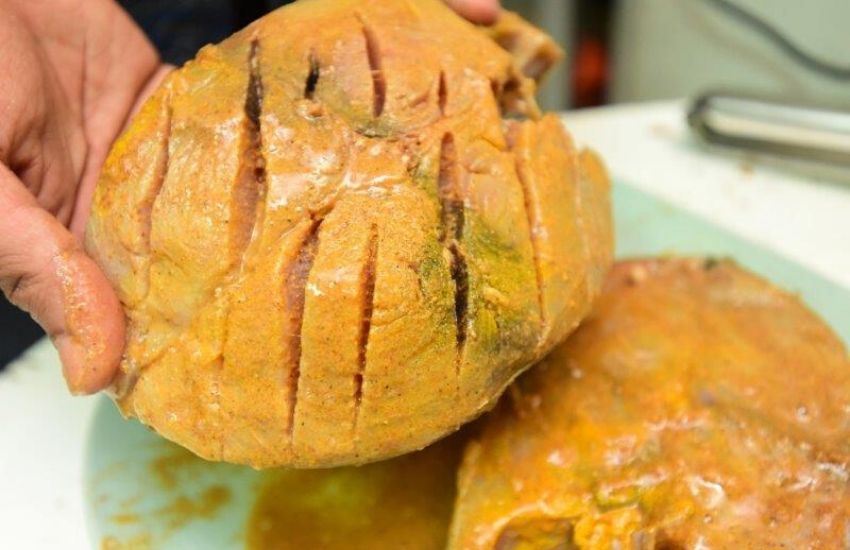 While the fish is marinating, cut the snow peas into two and set aside. Remove the heads on the okra and then slice them into two, lengthwise. Cut the tomatoes into quarter wedges,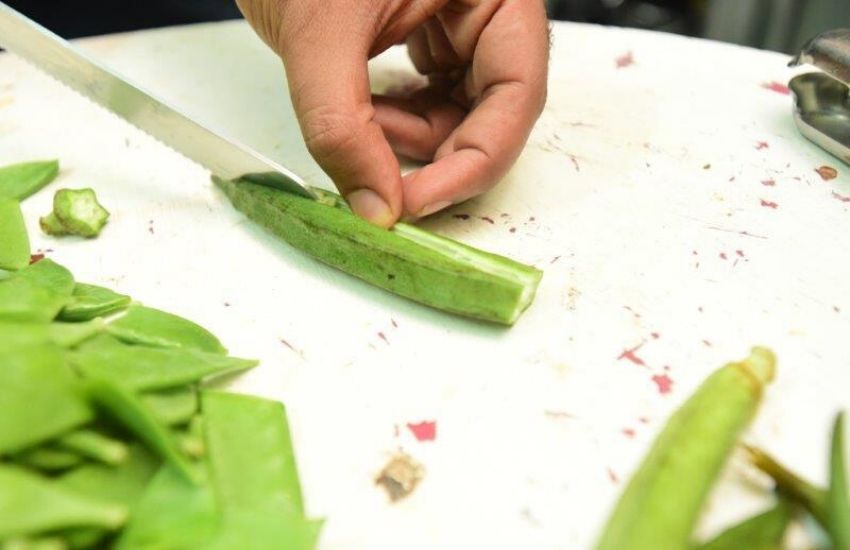 On a hot non-stick pan over medium heat, add some olive oil and pan sear the fish steaks for about 5 minutes (or until golden brown) on each side. Place the steaks on a baking tray. (Do not discard the fish marinade we will use it on the veggies).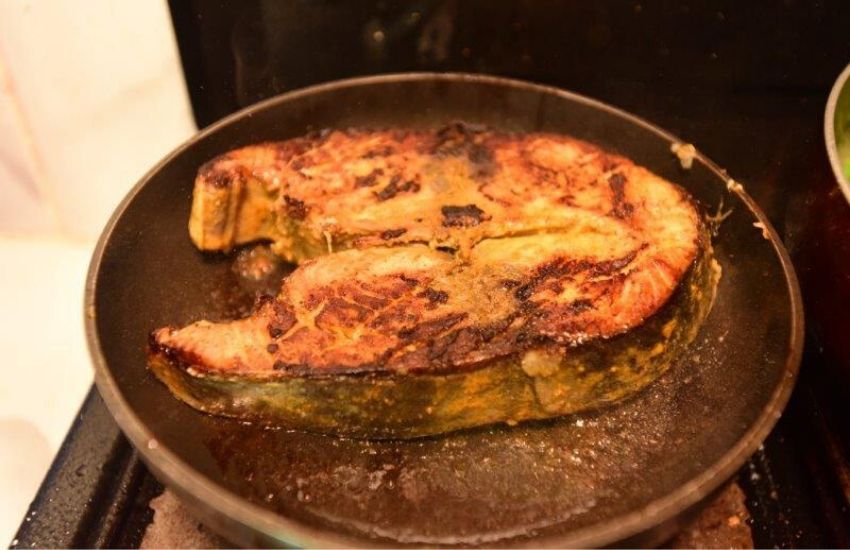 Meanwhile, place another pan over medium heat. Add 1 tablespoon of olive oil, throw in some snow peas and sauté. Add the okra and continue to sauté. Add some salt to taste.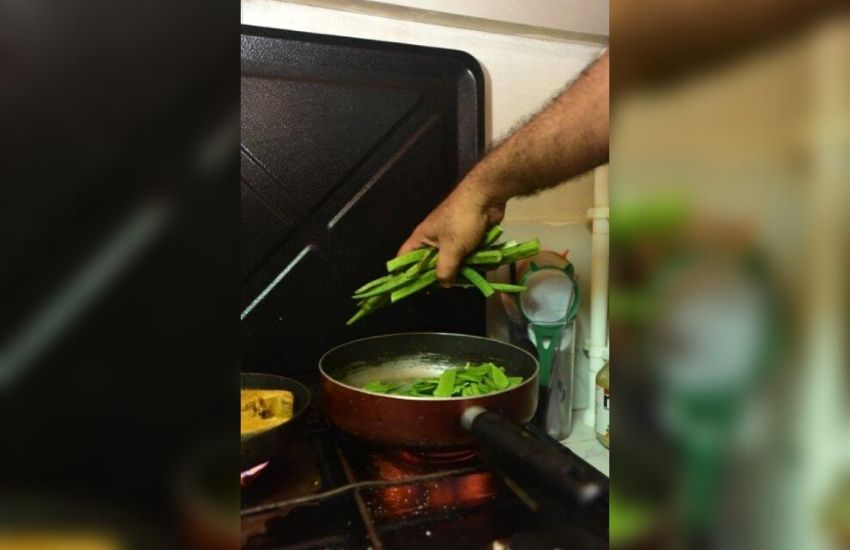 Add half a cup of water and bring to a simmer until the vegetables are half cooked. Pour the veggies on the same baking tray with the fish. Place the tomatoes on the tray as well and sprinkle the fish marinade over the veggies.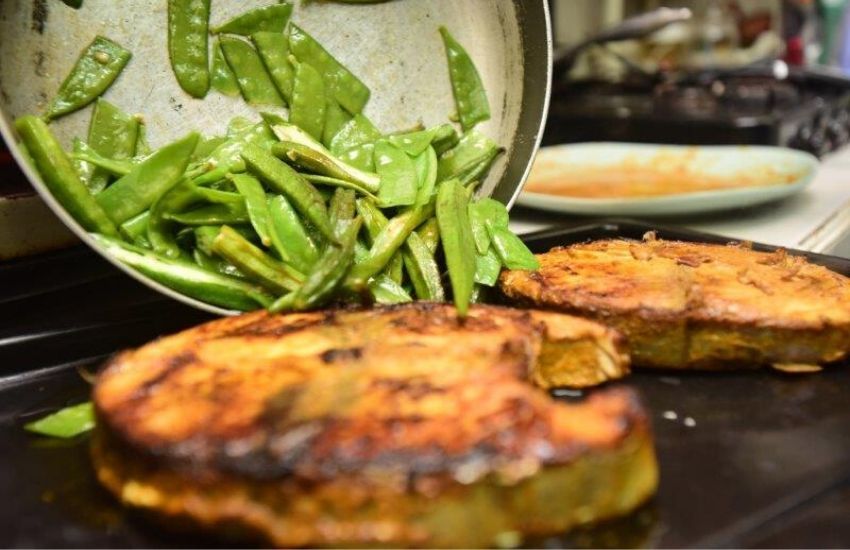 Bake in oven at 200°C for about 25 to 30 minutes. Once ready, serve the juicy tuna steak and veggies as a meal on its own.
Images: The Saturday Standard