Esther Muchene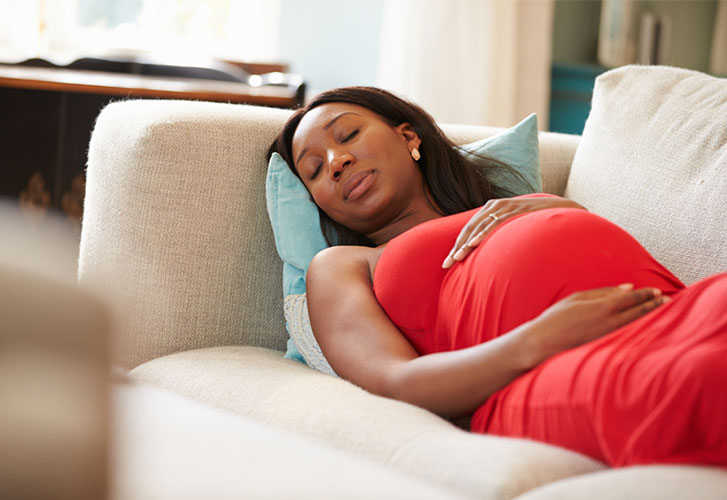 At one point or the other we have all experienced bad seasons in our lives. Things might not seem to work out at home, work, school and in other areas of our daily lives. For others, coping with these bad days is even more difficult. If left unresolved, this can lead to anxiety and depression.
When it comes to pregnancy, the effects of depression can be more consequential. The fact that another life is involved makes it a high risk situation. When a mother or father to be is experiencing depression during the pregnancy, the effects could end up affecting the child even after birth.
It's important to be more aware of issues revolving prenatal depression so that proper steps can be taken to deal with it. Below are some of the great tips we have that can help you cope with depression during pregnancy.
i. Notice the signs
The first step to dealing with this type of depression is accepting that things are not okay. If you aren't aware, you might be inclined to think that these are common signs of pregnancy hormones or just the usual anxiety that occurs when a child is on the way. When you avoid facing the truth head on, the effects could be problematic. Both the mother and father to be could have a hard time bonding with the child after birth or even cause physical defects on the baby. Once signs such as suicidal thoughts and feeling sad for more than two weeks come up, it's best to accept and start working towards taking action.
ii. Seek therapy
One of the most effective ways to coping with prenatal depression is talking to a therapist. There are many therapists that have been trained to help people going through this type of depression. In therapy, you'll be able to fully express yourself without feeling judged. Another form of therapy is finding people who have experienced the same things and simply talking and listening to one another. It's a very effective way because you create bonds and find healing through one another. People who have experienced the same thing are more relatable.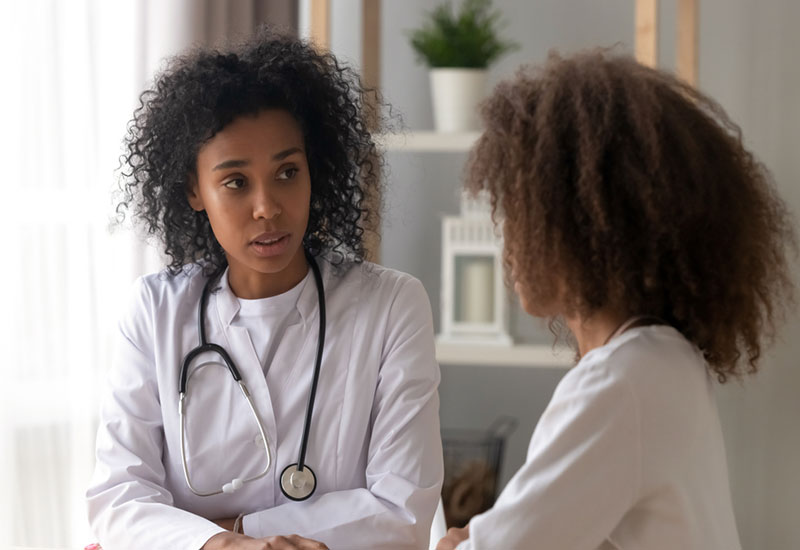 iii. Consult your doctor
This is an essential step when seeking medication. For expectant mothers, it's best to avoid taking any depression medication regardless of whether you took before the pregnancy, without consultation. Some drugs are not suitable for expectant mothers because they will probably affect the baby, so if they are not aware you are pregnant, let them know. Once they give you the go ahead, you can use some drugs to help you cope and ease the symptoms of prenatal depression.
iv. Try meditation
According to experts, meditation has proven to be one of the most effective ways in coping with depression. This mainly involves using visual or audio aids to help you relax and lower stress levels. At some point, you can even attend meditation sessions where you can interact with other people. Other forms of meditation include taking occasional walks, relaxing baths, spa treatments and other preferred methods. Find ways that help you stay relaxed in order to cope with some of the symptoms.
v. Make active steps towards recovery
Depression is a mental state that can be hard to get out of. It takes more than just deciding to be happy in order to overcome it. However, it's important to remember that you also have to make active steps to boost your recovery and prevent a relapse. Making active steps such as eating more, having an accountability partner, answering calls when people make an effort to check up on you and even exercising could really improve the process. When you combine your own effort and other methods such as therapy, dealing with prenatal depression becomes much easier.