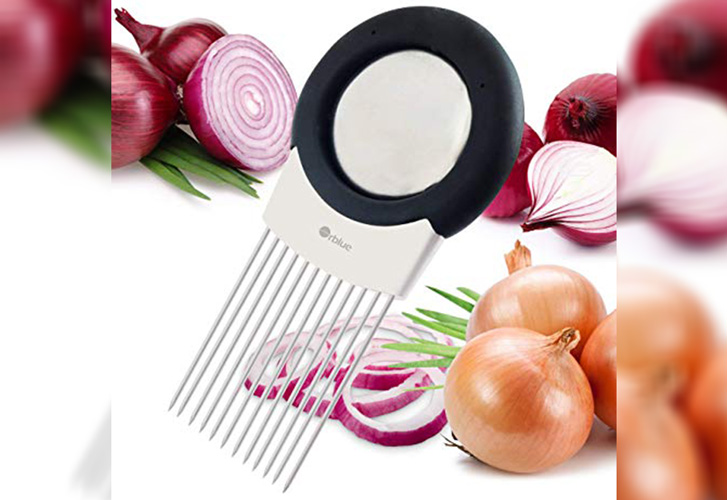 The onion holder is the secret to perfectly round-shape onions. If you have been wondering how restaurants make those crispy and crunchy round onion rings, this must be the secret.
At first glance, the onion holder looks like an Afro comb. Imagine chopping or slicing onions into perfect rings or cubes all without holding the onion! Apart from working as a holder, this gadget acts as a cutting guide by simply piercing the onion with the steel prongs and slicing between the prongs giving you perfect and even rings. To get cubed pieces, chop the onion on each side of the prongs. You can use it to slice lemons, potatoes, courgettes and many other vegetables. For firm grip, the onion holder has a plastic handle and comes with a case for storage after use.
This gadget is available on Amazon.