Home
/
Money
Taking off: I got my product idea from a messy dilemma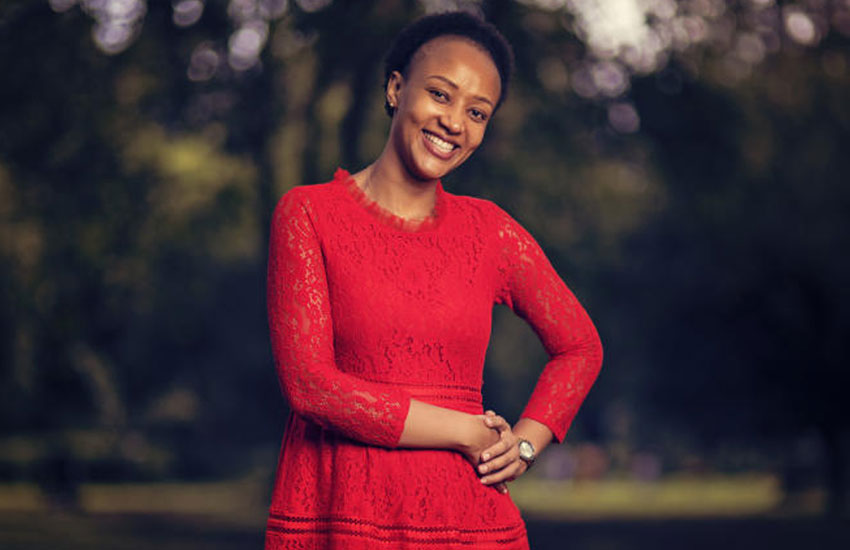 Potty training her son gave Denise Chogo a business inspiration -- manufacturing eco-friendly wet wipes that she could flush down the toilet after use. She shares how she took her company from idea to fully operational
My background
I have a degree in Business Management - Entrepreneurship. I am also a trained facilitator and certified auditor.
The idea
It all began with my son. Whenever I changed his diapers, I could only use cotton wool and pure water instead of disposable wet wipes because his skin would react to the brands that were in the market at the time.
Using cotton wool wasn't really a problem until it was time to potty train my son. Suddenly, I found cotton wool unhygienic and cumbersome because we had no soiled diapers to fold the cotton wool into. We had to find another way to dispose the used cotton wool.
Teaching my son to use tissue paper was also difficult as he would struggle to wipe himself nicely and he would often smear himself.
Later, I discovered flushable and hypoallergenic wipes from Europe, which were unperfumed and gentle on his skin. I would send relatives and friends who were traveling out of the country to buy some more.
Apart from using them for my son, the wipes turned out to be multipurpose and great to use for everything -- from removing make-up, to using them during my period. Whenever I lent the wipes to friends, they would ask me where I got them. When I realized how popular they were, a business idea was born.
What happened next
Shortly after, I started my business, Caresworth Industrial and Trading Company Ltd. My son came up with the name Happy Touch for the wipes, which are flushable, eco-friendly, hypoallergenic, anti-bacterial, PH balanced, and alcohol free wipes.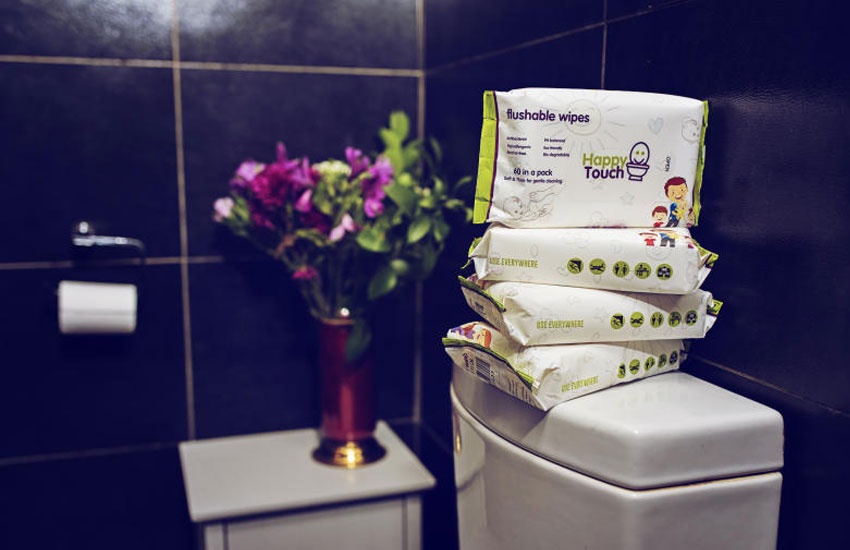 Running a startup
The first and biggest challenge I faced was sourcing funding for my idea. The second challenge was figuring out how to start and run my business successfully. It was like being a first-time mother; you have a baby (a great product) and you have no idea what to do in order to help it grow and flourish. I had to involve professional help to guide me on everything from where to sell, how to market my product and how to price it.
Where i am now
The business has had many highs and lows but I am now in a good place; the first batch of products is moving. I have not broken even yet but so far, the response has been very good.
Since my product is multipurpose, my clientele differs from mothers who use them for their babies, to women who use it as a make-up remover, to men who have Obsessive-Compulsive Disorder (OCD). I am still very new in the market -- less than a year old. In fact, my first consignment landed in February this year.
I am looking at introducing another product -- wipes that are softer and perfect for use for newborn babies and people with sensitive skin. Further, the new wipes are 99.9 per cent water wipes and are also flushable. Currently, it is me, an accountant and a digital marketer who are running the business, but I am in the process of hiring three sales people.
My tip
If you have a business idea and are in the development stage, do not trust anyone and everyone with it. Further, always do your due diligence and avoid short cuts. Additionally, you have to believe in yourself and be very patient. When my first batch of goods arrived, I assumed they would immediately sell out in a month and that did not happen; it does not mean that my product is not good or that it will not sell, it just requires patience and strategy. Lastly, do not be afraid to ask for advice and always give back to God.
What if teachers too wore uniforms?
Related Topics