The Standard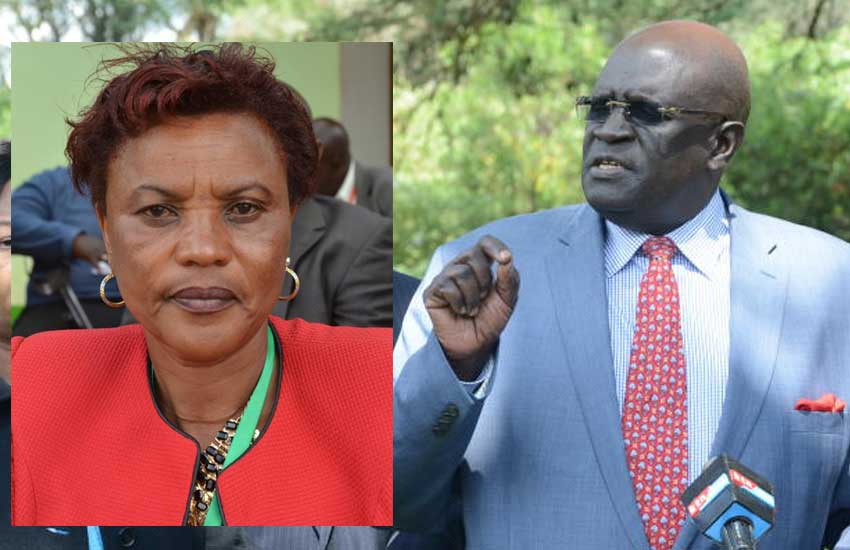 The newly-formed Kenya Women Teachers Association (Kewota) now wants to be included in the curriculum advisory team formed by Education Cabinet Secretary George Magoha.
The association said they support the Government Competency-Based Curriculum (CBC) and asked Magoha to include them in the team.
"As an association we support the CBC initiative and request to join the task force. As a women outfit championing the plight of the girl child, we seek to also be part of the advisory team for the Ministry on Education matters," said Dorothy Muthoni, Kewota national chairperson.
Speaking after the association inaugural meeting in Nairobi, the officials of Kewota said they need to be incorporated in the Fatuma Chege-led curriculum task force.
"We are not a union. We are a professional body just like primary and secondary teachers associations. We have more than 56,000 members and, therefore, request that as a body that advocates for the women and girl child, we have valuable contribution to the curriculum reforms,' said Muthoni.
Prof Magoha last week inaugurated the task force he set up to advise the ministry on the national rollout of CBC.
The team is drawn from key sector players to undertake critical analysis of the national rollout and advise on key implementation issues.
Kenyatta University Deputy Vice-Chancellor, Administration, Fatuma Chege will lead the team that is expected to offer necessary advice to the ministry.
Magoha told the team it would be in the best interest of the country if they advised him immediately on fate of national exams, teacher training and where junior secondary will be domiciled ahead of August 16 when a national conference shall be held.
"These are quick takeaways that should be available before the August 16 conference," said Magoha.
The plea by Kewota came after its more than 30 regional coordinators met to sensitise its officials on the roles of the outfit.
Kewota has divided the country into 14 regions, each led by a coordinator and an assistant.