Audrey Masitsa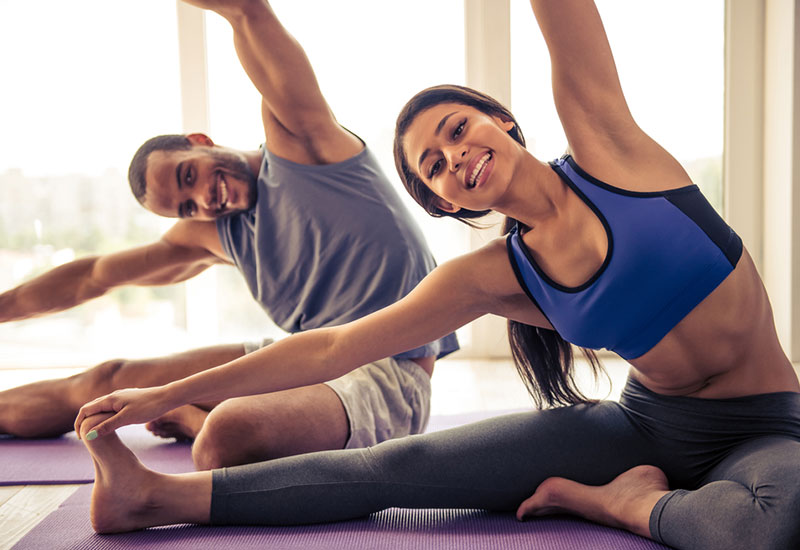 ALSO READ: I found a solution to my stress, converted it into a business
When you have a fulltime job, 30-45 minute workout is the last thing you are able to fit into your schedule. Between the early waking hours, trying to beat traffic so that you get to work on time, working overtime and getting home late, there seems to be no time left to get in even that 30 minute workout that you had resolved to.
But this doesn't mean that you can't be fit and healthy even with a busy schedule. According to Ryan Spiteri, a personal trainer and health coach, changing your habits and adjusting your routine could make huge difference in your health.
Below are a few ways through which you can stay fit and healthy when you have a 9 to 5.
1. Get enough sleep
According to Thrive Global, less than seven hours of sleep is bad for your general health. Sleep deprivation has been linked to weight gain and various diseases like high blood pressure, diabetes and heart disease. It also makes you fatigued, irritable and you will find it harder to make good decisions.
Ensure you sleep for at least seven hours every night, even on weekends. Try and sleep and wake up at the same time every day. Avoid using electronics just before you sleep as this could prevent you from getting good quality sleep.
2. Drink plenty of water
ALSO READ: 10-minutes a day for a flatter tummy
When you're well hydrated, your body is able to function optimally and you will be more alert. Taking too many sweet and caffeinated drinks increases your calorie intake and could result in weight gain.
Get into the habit of drinking at least eight glasses of water every day. Start with a glass first thing in the morning. Accompany each meal with a glass of water. Carry a bottle of water with you so that you can sip on it during the day.
3. Eat healthy
Aim to eat healthy meals only. Prepare a good breakfast that you either eat at home or carry with you to the office. Instead of buying lunch, which more often than not will be something unhealthy, opt for a packed lunch which you prepare yourself.
Carry healthy snacks to keep you going throughout the day. And when you get home, cook a wholesome meal. When you prepare your own meals, you have more control over the amount of salt and oil that is used. You are also better able to control the portions.
4. Get active
Even if your job calls for long hours at your desk, take frequent breaks to walk around and stretch your muscles. Use the stairs instead of the lift. If you can, squeeze in a short workout after work or go on a brisk walk.
ALSO READ: #EpilepsyAwareness: Importance of exercise for persons living with epilepsy
5. Have a positive mindset
It's one thing to set goals and quite another to achieve them. The process however will be full of ups and downs. When you have a positive mindset you will stay motivated even when you have difficulty in meeting your goals. Celebrate each achievement. When you fail, let it go and try again the following day.