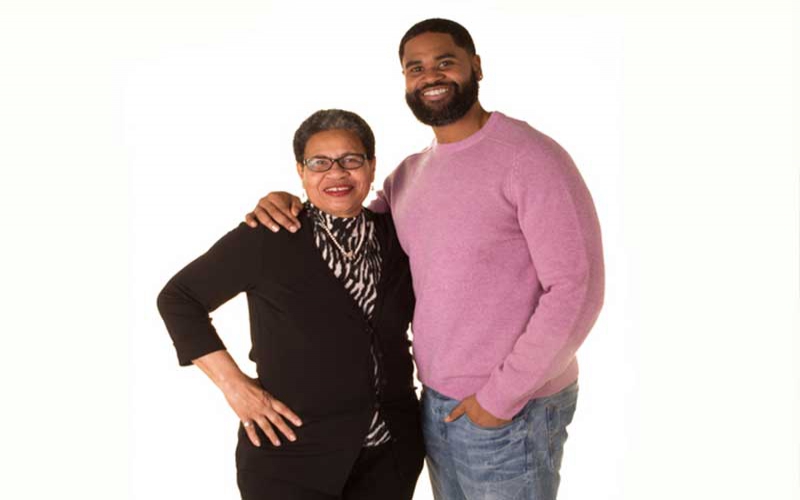 ALSO READ: How to avoid presenting yourself as a sex object in your relationship
A case in which a man opted to part ways with his wife for his mother has rattled Kenyans. In their divorce, Dayman gave her husband, Hussein, the option of kicking out his mother from their matrimonial home or losing her as a wife. He chose to have his mother over his wife.
Their divorce was pegged on issues that, according to the Principal Kadhi who dissolved the union, would have been easily solved out of court. Among the issues was one that Hussein's mother leaves their matrimonial house and another that Dayman was not breast feeding their baby well.
Aggrieved Kenyans took turns sharing their opinions on Hussein's uncommon decision. "They are a young couple who needed support and guidance. Imagine paying 82k in hospital bills coz your kids were not well fed, and it's not that you are lacking in means?" Abdi Abdi supported Hussein's stand.
"But remember your mum is somebody's wife at the ends of the day you'll finds her locked somewhere with her hubby do things wisely," James Kamau argued.
One user, James Ewing went the biblical way and quoted the bible in disapproval of Hussein's decision: "The Bible is very clear… 'Both shall leave their father and mother, and cleave to another, and they shall become one flesh.' Again, 'what God has joined together let no man put asunder'."
Making the husband choose
Dayman's stand to have the husband choose between herself and his mother was seemingly her biggest undoing according to a number of those who aired their views.
ALSO READ: I found love again after divorce
"I would do so as well... The best thing for this wife would be to talk to the husband so that they just reason out & solve, but making a man choose obvious he cannot choose a wife my friend." GI Jay shared.
David Hannington Otieno also added that "Who is she 1st to demand that I choose ,my wife is not my relative so i will choose my mum again and again." For Victoria she could not fathom how Dayman dared to give the option as the answer is pretty much obvious: "Was she expecting him to throw his mum away??? The lady is sick, nothing breaks the mother and child bond" Victoria speculated.
Samwel Ochieng also weighed in with a 'piece of advice' to women: "Dear ladies, a piece of advice. Never put me in a situation where I have to choose between you and my mother. Coz it will always be my mother."
Gerald Gichia added, "A boy's best friend is always his own mother! When a woman gets that right, she can always find her way around without upsetting the equation!"
"Mum and her daughter in-law never liked each other, and it's obvious what we choose when it comes to comparison but it's very wrong let them stay at one home, your mum is your mum look after her separately!" Ismail Muuse Abdi contributed.
Bringing mother on board
To some, it the decision to have his mother live in the same house as him and his family that brought about the debacle. "The moment you allow your mother to be the center of your marriage, questioning your wife's cooking to bedroom matters...Your marriage is bound to scramble. Some mother-in-law are not easy, she leaves her husband's house and goes to her son's and turns a once happy couple into complete strangers leading to the crashing of their marriage.....If his mother had faults but he took her side anyway, he'll never be happy with any woman as long as his mother is in their business." Sylvia Berry opined.
ALSO READ: 'My husband has been keeping a dirty secret for 30 years and I'm sickened by it'
Kevin Shivayanga also expressed his concern with the decision to live with the mother-in-law saying: "Unless she asked the man to choose between her and her mother, which to all men and women the answer is always mother, he was wrong then. Why bring mum to stay with you while married. Build her a house of her own. She was also married to husband's dad and she would not want competition for attention."
According to Jeyc Wangari, there was no other way Hussein would have brought his mum to live with him and his family if he was okay: "I see this in another angle, the boy must be stupid. Why would he stay with his mum and wife in the same house?? Kwani hakuwa ametosheka na kunyonya? The wife did what was right."
For More of This Stories Subscribe to the Standard Epaper to get a copy of Eve Woman in the Standard
For Ann Kimani, both the mother and wife deserve respect and ought to be treated as the women they are: "There is nothing like choosing between mum and wife none can replace the other they play different roles and so should be treated as such."
Mother-in-law's role
Another faction of netizens could not comprehend how she held her ground despite seeing her son's marriage heading for the rocks. "I hope the mum is happy now after destroying her son's marriage as other mum's fight for their son's marriages to stand." Melvin Mwikali took a jab at Dayman's mother-in-law.
Lila Lakhana called on Hussein to watch out for his mum, "For him to do what he did, he's given his mother more power. Now wait and see the mum controlling every woman he will ever meet. He's doomed.....period."
Do not miss out on the latest news. Join the Eve Digital Telegram channel HERE.
The views and opinions expressed here are those of the author and do not necessarily reflect the official policy or position of Evewoman.co.ke