Lilian Chepkoech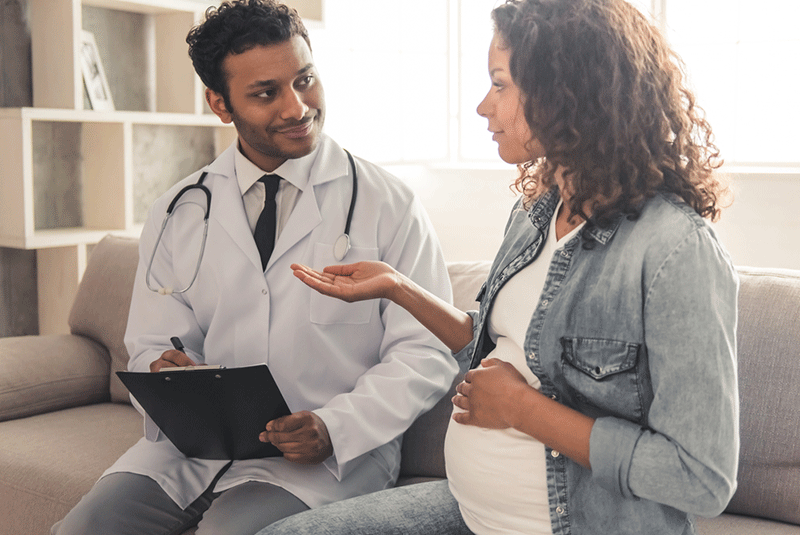 ALSO READ: Depression and suicide top mental health illnesses
Accumulating evidence suggests that pregnant women exposured to infections can contribute to the origin of schizophrenia.
Inflammatory Biomarkers from New York have listed the following prenatal infections that can affect the mother and baby's ability to think, feel and behave clearly:
Rubella
Prenatal rubella is a well-known teratogen that affects the central nervous system and in a few cases,can lead to childhood psychiatric disorders.
An examination concluded that when a pregnant woman exposes herself to rubella, she can develop adult schizophrenia. The baby can as well have intelligence quotient difficulties during childhood and adolescence.
Influenza
Influenza is a flu that attacks the lungs, nose and throat and young children and pregnant women are highly vulnerable.
ALSO READ: Covid-19: How to manage mental health while in isolation
Epidemiological studies indicate that maternal influenza can increase the risk of schizophrenia in infants. How this happens is still unknown, but it can be because influenza during pregnancy may affect the development of the baby's nervous system and brain.
Hypoxia
Hypoxia is a condition in which the body or a part of the body lacks oxygen circulation at the tissue level.
Fetal hypoxia is associated with structural brain abnormalities that can negatively affect memory, learning process, motor and coordination systems and the brain of the kid, and can cause schizophrenia.
Toxoplasmosis
Toxoplasmosis is caused by a common parasite found in cat faeces and contaminated food. This infection is very dangerous for pregnant women and people who have a weak immune system.
When the parasite reaches the tissues cysts and mainly the central nervous system, the disease becomes chronic and the risk of suffering schizophrenia highly increases.
ALSO READ: How exercise improves your mental health
Herpes Simplex Type 2 (HSV-2)
People can only get herpes simplex type 2 during intercourse contact with someone who is already infected.
Pregnant women with genital herpes must talk to their doctor because the virus can be passed on to the baby during childbirth. Seven research centers have also found that mothers who have herpes simplex type 2 at the time of birth are likely to have children who develop mental disorders such as schizophrenia.
Would you like to get published on Standard Media websites? You can now email us breaking news, story ideas, human interest articles or interesting videos on:
[email protected]
.