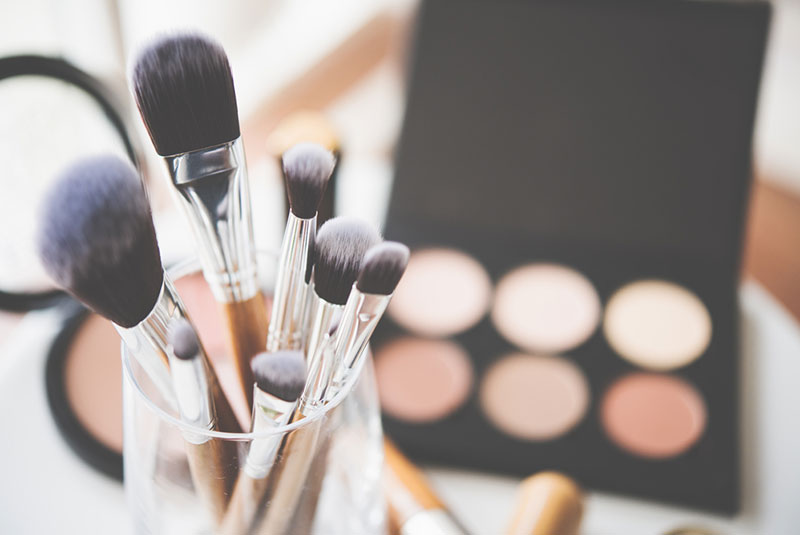 ALSO READ: #FashionFridayInspo: Tanasha Donna, slaying post-maternity style
The most important aspect of pulling off a blush look is to find the right blush colour and texture for your skin.
Applying the wrong type of blush is guaranteed to have you looking like a clown. The right colour on the other hand will accentuate your entire look and bring life to your skin tone.
Here are some tips to consider when choosing blush. ESTHER MUCHENE
Texture
The type of texture you get for your blush should be determined by the type of skin you have. If your skin rages from normal to dry, you should stick to thick, cream blushes. This is because they are velvety in nature and will be absorbed into your skin, offering much needed hydration. If you have normal to oily skin, it is best to stick to powder blushes. The powder will absorb any excessive oil and sweat that may be on your skin.
Fair skin tone
If you have a fair skin tone, stay way from vibrant shades. Stick to colours that will compliment your skin such as peach, light coral and soft pinks. Choose a creamy textured blush as it will settle into your skin and mimic the finish of your skin making it look more realistic. Avoid having a harsh finish by applying it lightly. Use your fingers to tap some on your skin then work it in using a duo-fiber brush.
Medium skin tone
Sticking to pink and peaches is the best way to go for medium skin tone ladies. You can either layer on these shades until it is vibrant enough or you can go for the deeper shades. Go for rich pinks or shades of mauve for a dramatic edge. To find the best application spot, simply smile and see where your cheekbones form naturally. Apply the blush up and down on the half moon space that forms. You can also work some in on the corner of your eye to add to the warmth.
Dark skin tone
For dark skin, you will need to go for deep shades of brown, orange and red. To guide you, always look for the crazy and bright shade in the packaging. The point is to have shades that will make you look radiant and not wash you out. For a warm skin tone, try fuchsia. If you have cooler undertones, go with tangerine. Apply the blush in circular motion and then work it outwards towards the tops of your ears. This will give you a beautiful pop of colour!
ALSO READ: Congolese designer, Anifa Mvuemba, hosts first virtual fashion show with 3D models
Do not miss out on the latest news. Join the Eve Digital Telegram channel HERE.