Esther Muchene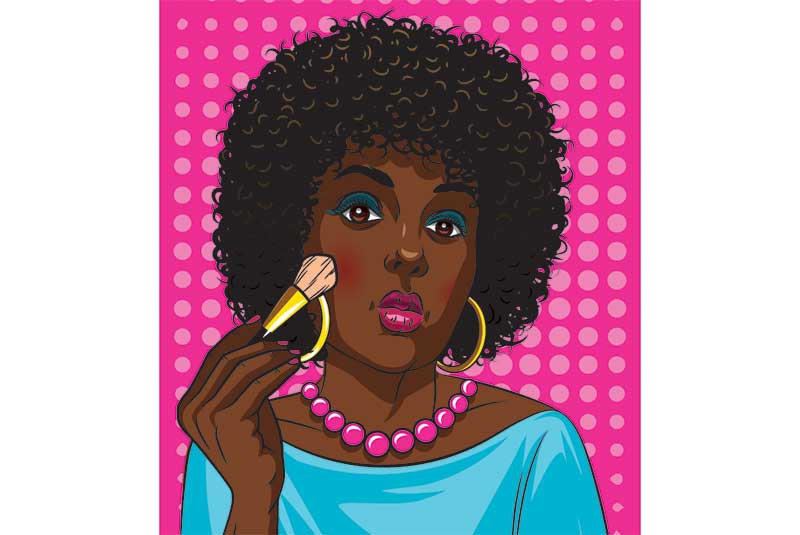 ALSO READ: Naomi Campbell sees Black Lives Matter altering fashion and beauty industries
A little pop of colour on our cheeks can go a long way in boosting our confidence. As any make up artist will have you know, your finished look is usually determined by your application process.
Being strategic with your application can enhance your cheekbones or give you that luminous look you've been craving. It is also the difference between having a flawless photo finish and one that looks like an embarrassing discoloration.
To have you looking like no clown, here are tips you really need in your beauty regiment for the most transformative blush looks
To get sculpted cheeks
Suck in your cheeks to make a fish face. Focusing on the hollows of your cheeks, take an angled blush brush and apply a cool matte shade. Make sure to start at the top of your ear and work downwards with the brush to right under the apple. This will give you the definition you need.
To get the youthful glow
For this, you want a flushed look. To find the right shade for this, take a post workout selfie. Whatever your natural flushed shade is at that point, that is the shade of blush you will need. For application, start at the apple of your cheek and blend downwards towards the jawline. If using a cream blush, blend with your fingers. For a powder blush, use a fuller blush brush. You will successfully have an age-defying look.
To get an HD-ready look
Photography can be quite unforgiving with poorly applied make up and you want to avoid this. To get that HD look, get a matte shade that is in a jet-milled formula. This means one that has been finely ground using a machine. HD photography and videography will pick up every texture so using this formula is the best way to look natural and not worry about any mishap.
For a candlelit glow
For this, get a peach, pink or gold-infused shimmery shade but make sure it is not glittery. Apply this only at the top of the apple of your cheeks. It will look natural and will flush when the light hits the shimmer texture on the cheekbone. For added radiance, once you have applied your blush you can dab gold cream or pink highlighter on your cheekbones, your brow bones, along the bridge of your nose and in your cupid's bow. This will add to the candlelit effect.
ALSO READ: Woman forced to hide at home after lip filler fail left her with 'baboon's bum' pout