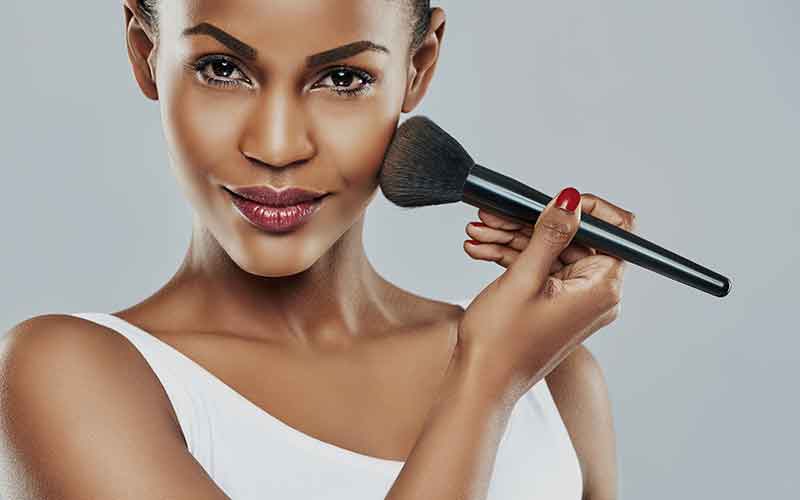 With New Year's Eve just a few hours away, here are a few makeup tips to help you look your best for the biggest night of the year!
ALSO READ: Mother of two's 50th birthday photo-shoot takes internet by storm
Wear primer
The key aspect of all party makeup looks is durability – whatever the makeup, running, fading or smudging is not an option. You don't want to spend the entire night sneaking away to the bathroom to redo your eyeliner (the queues are bad enough), or having to do a lipstick check every time someone points a camera at your face.
Foundation
Start by creating a flawless base, as an uneven skin tone can draw attention away from dramatic looks on your eyes and lips. Be sure to set your foundation with a powder to give you that matte finished look.
Smokey eyes
If you're looking for a dramatic, high-impact look that screams "evening," a smokey eye is the way to go. Creating a smokey eye is simpler than it sounds. Like all things, practice makes perfect.
The golden rule
ALSO READ: Imperfectly perfect: Ava Clarke taking internet by storm with her stunning beauty
You know the rules, either lips or eyes but never both! so if you're planning a smokey, sultry eye for your next party, pair it simply with a beautiful nude lip. If you are dying to wear that bright red lipstick, go easy on the eyeliner and mascara.
Aim for a subtle glow
Bronzers and highlighters will give your skin that subtle glow. When applying bronzer, sweep it lightly on your cheeks, on the centre part of your nose, and cupid's bow. These are the spots on your face that light will naturally hit, so if you've got bronzer on these spots, you'll have an extra glow.
Ruthie Kinuthia is a professional makeup artist and founder of Makeup by Ruthie. You can reach her on [email protected]
Do not miss out on the latest news. Join the Eve Digital Telegram channel HERE.