Mona Ombogo
There has always been a debate on the roles of men and women in society; whose job is it to provide? To bring up the kids? Can a woman make her own way through life without the aid of a man? Can she do what he does better?
ALSO READ: Zindzi Mandela: South Africa's former first lady, apartheid heroine dies at 59
Many paths over the years have been opened for women, by women who dared to go against the grain and follow the path to their dreams. None of them have claimed it was easy and some have admitted there were moments it was tempting to simply slide into the space society has historically dictated, which is, looking to a man as the provider in the home.
Eve, spoke to four women, who have overcome challenges and their own limitations and to build brands and businesses that are thriving today. Here are the stories of these self-made women.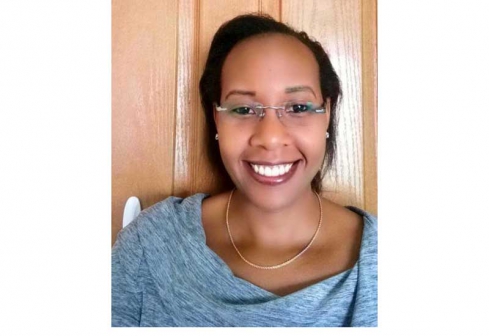 Hellen Munanye' Savala
Hellen is the Director of Human Resources and Administration at a top end business process outsourcing company (BPO), which specializes in empowering the youth by teaching them life skills and helping to place them in the work environment. The 40 year old has helped grow the organization from 20 staff members in 2015, to 800 staff members today. 600 of these are millennials.
Before she built this booming career, at the age of 29, Hellen made the decision to quit the work force and raise her children. "I had just gotten a baby and I wanted the initial years to be about bonding with my child. I didn't want my baby to be raised by a stranger in my house."
ALSO READ: Kenya's Amina Mohamed for WTO top job
Hellen stayed out of the work force until her second child was a year old. She returned to work at the age of 32. Expectedly, her career path had suffered. "I got back onto the corporate ladder earning a mere Ksh50,000 while my peers were earning six figures. All my bosses and many of my colleagues were younger than me. It was tough to adjust, but I didn't regret taking the time out for my kids."
It took Hellen 7 years to go from her entry level job as a filing clerk to the Head of HR at her current place of work. Ironically enough, the greatest lesson she had to learn, was how to juggle a thriving career and a family. She recalls a time when everyone around her was puzzled because her child was unwell but it was her husband who ended up spending the night at the hospital, while Hellen stayed home to prepare for an early appointment the next day.
"Being a woman in the work place is full of judgement, there is no doubt about that. You are judged when you're too 'masculine' and you're judged when you're too 'feminine'," Hellen says. "Stop offering to pour tea in the boardrooms and remove your emotions from the business at hand," is her advice to women, "the rest eventually falls into place."
Hellen has found her balance by separating her work life from her home life and not expecting any handouts simply because she is a woman. "I keep hearing about gender equality, but the bigger question is, are we qualified to fit the roles we demand to the given? That is the challenge we need to be addressing, because otherwise we are simply setting up women to fail."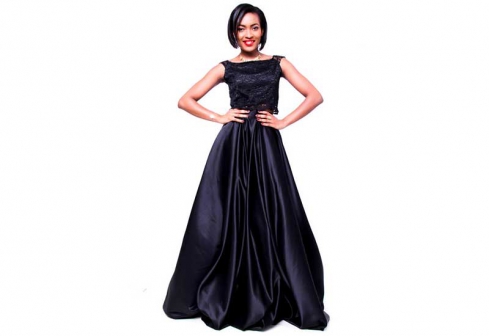 Olive Gachara
At only 31, Olive has built several businesses and brands, including Kinkey Modelling Agency, Image with Olive, Couture Africa Magazine and most recently, she has been invited to be one of the revered investors in the hit show, KCB Lion's Den.
ALSO READ: KenGen MD Rebecca Miano joins World Bank Group's Advisory Council
As one of the Lions, Olive has invested millions of shillings of her own money to promote a number of entrepreneurs. "The show makes sense to me because like these entrepreneurs, I started with nothing. Literally. I was a model and back then, modelling wasn't paying much. I got the idea for my modelling agency because I had good rapport with producers and clients who were always asking me to provide them with quality models," Olive says.
After accruing in excess of Ksh2 million from her modelling agency, Olive branched out to image consultancy and invested her savings to take an international course as an image consultant. Image with Olive was a quick success and by the time she decided to launch a magazine, Couture Africa in 2013, Olive was able to attract international investors to back her magazine.
Olive's turnover in 2016, from Image with Olive and Couture Africa was in excess of Ksh 30 million. Despite this achievement, Olive is exceptionally down to earth and still insists that the best way up to is work hard. "My father passed away when I was 11. My mother single-handedly brought up 3 children and gave them the best education, including university abroad. If she could do it, I can do it. And so can any other young lady out there," Olive tells Eve.
"I think the issue with many people these days, is that they are looking for a shortcut in life. There is no such thing. It eventually comes back to bite you. Take the long route and build yourself in the process."
Like every young beautiful woman, Olive gets a lot of male attention and has learned how to navigate around it. "Men will react to you based on how you carry yourself; how you walk, how you laugh, how you dress, how you make eye contact even. A woman can and should be respected not just in her place of work, but in social environments as well."
Her advice to young women is to look at life from a long term perspective. "It's easy to accept advances from men in exchange for a leg up. But years from now, these are the same men you might encounter in a boardroom when you are pitching for a job or looking for an investment. Imagine the reception if you were his 'conquest'. It seldom ends well."
Olive's vision for her life and her brand is never set in stone because she believes in riding the waves and seeing where they take her.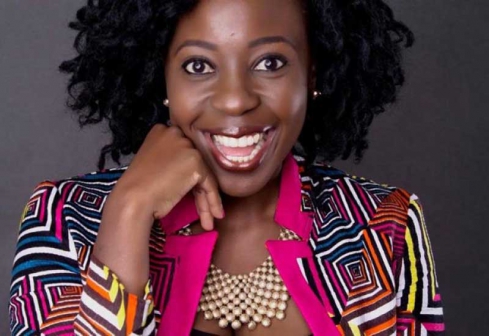 Connie Aluoch:
Connie Aluoch is the daughter of two prominent public figures; Dr. Aluoch, a leading respiratory specialist and Justice Aluoch, a judge of the International Criminal Court in the Hague. One would imagine, with such high calibre parents, that Connie would use their influence to promote her styling management business. Connie has however, insisted on building her career on her own merit through 7 years of hard work and sacrifice.
"I started my business in my sister's house with a laptop, a desk, a chair and a love for fashion," Connie tells Eve. "My first huge gig was Tusker Project Fame in 2010, where I dressed the judges and the contestants. My mantra and aim was to be so good and so consistent that I would build clientele from every job I got."
Not only did her reputation for professionalism grow, she also set trends that had not been seen in Kenya before like being the first fashion consultant to style news anchors. "Working with the KTN news anchors definitely opened many doors for me. But what excited me even more was the knowledge that I had set a precedence which was now being copied by many other news stations."
Apart from styling, Connie lectures on fashion business at the University of Nairobi, Strathmore college and Istituto Marangoni, which is a fashion school based in Milan. She also has a fashion column in The Nairobian.
"I remember in high school I didn't do very well in sciences. But during parent's day one of my teachers, Mr. Okanga of Kenya High School, told my parents that I would be extremely successful at any career that involved the arts. I am very happy that I proved him right," Connie says. "Some of my proudest moments have been graduating with my Masters in fashion styling from Milan and attending Berlin Fashion week."
Connie's her advice to young women is to leave behind a legacy that their grandchildren will be proud of. "If you build it with your own hands, it will give you far more pride than something that was simply handed to you," Connie tells Eve. "As a woman, there will always be someone younger or someone prettier, if that's your only currency, it's a short lived one. But a business and a solid reputation will outlive you."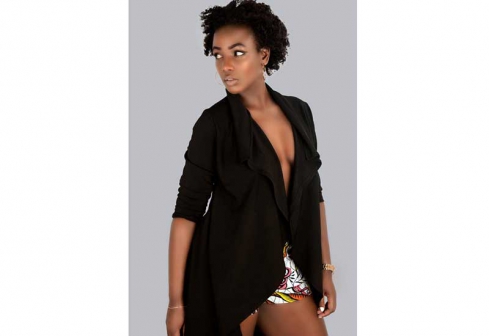 Mumbi Maina
This up and coming star is shining a bright light for Kenyan talent with her acting role in the multi-award winning Netflix series, Sense 8, which debuted on internationally screens in 2015. 32 year old Mumbi, has been acting for 10 years and has starred in popular local shows like Mali, Jane and Abel and How to Find a Husband.
"Since I started acting, I've known my aim was to go international. I have had to make some difficult decisions to accomplish this. For instance one of my philosophies is, no matter how broke I am, to never take a job that I don't believe in," Mumbi candidly tells Eve. "The screen is forever. There are no takebacks. Sometimes I will decline a job because the money doesn't make sense and sometimes it's because the script doesn't make sense."
It is evident, from her international career taking off, that her convictions have panned out. In 2017, Mumbi has shot scenes in Paris and Berlin for the show Sense 8. She recently signed a contract to star in long running TV series based in London, England, where she will be travelling for an all-expenses paid film shoot. "There are few things more rewarding than doing a job with all your heart and getting paid a sum of money that reflects that," Mumbi says. "It makes the long hours and emotional toil of acting worth it."
Mumbi admits that being an actress in Kenya can be trying and she has gone through her fair share of difficult spells. "As a young woman, it can be tempting to take the shorter route and use feminine wiles to get ahead in life. I don't even judge anyone who has done that. But I always think, if I did it, would I be able to live with myself? My answer has always been no."
Mumbi's advice to young women is to be clear on what they want to achieve, find a path that works for them, and consistently improve their skills. It's not a simple road, but it's an extremely fulfilling one when dreams are achieved.
Mumbi has been nominated as Best Actress in the upcoming Kenya Film and Television Awards (KALASHA) for her role in the short film, Lina. Even with her budding career, she takes nothing for granted.