Dr Ombeva Malande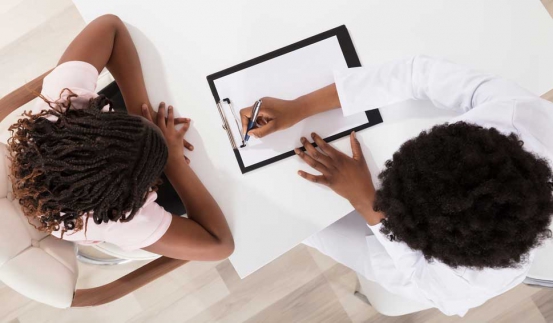 Dear Doctor,
I have heard about ADHD (hyperactivity) and sometimes I feel like my son has this issue. He can't sit still and his teachers are always complaining.
My friends think it's an excuse the west has come up with for bad parenting. Is there something like this?
Answer
Attention-deficit hyperactivity disorder (ADHD) is a group of behaviours common in children and adults. Affected children have problems paying attention in school and at home. Even when they try to concentrate, they find it hard to pay attention. They often are more active or impulsive than children of their age. This affects friendships, learning, and overall behaviour.
As they grow up, they experience difficulty in organising things, listening to or following instructions, remembering details/instructions, and/or controlling their behaviour. This can make it difficult to get along with other people at home, at school, or at work.
READ MORE
Other symptoms include: have difficulty following instructions; have difficulty keeping attention on work or play activities at school, and home; they may lose things needed for activities at school, they appear not to listen; they don't pay close attention to details; they may seem generally disorganised, have trouble with tasks that require planning ahead; often forgetful and are easily distracted.
The cause is thought to be failure to make enough chemicals in some parts of the brain that are needed for organising thoughts. This makes those centres not to work optimally. This may be genetic, or follow environmental factors. There have been links to smoking and drug/substance abuse during pregnancy, or the exposure to environmental toxins, for example lead.
You need to have your child examined thoroughly by a doctor. The doctor will require information about your child's behaviour, and may also ask details from teachers at school and house help or nanny from home. Sometimes the doctor may give you a checklist or behaviour diary for you to complete.
All these are useful in comparing the behaviour of your child as compared to other children. The doctor may inquire about the child's problems with paying attention and or being hyperactive. The other questions may concern mood control, time keeping, organisational skills, and whether the problems do occur at home, or at school or both.
It is critical to know whether family members and friends see that the child has problems in these areas. Mental problems are also an important area the doctor will inquire about.
The doctor will test your child's vision and hearing. He may give your child medicine to see if it makes a difference and help clarify the diagnosis.
A behaviour diary is important in consolidating the diagnosis. Avoiding smoking and substance abuse during pregnancy can lower the baby's risk of developing ADHD. Some of the medicines are psychostimulants – which have a stimulating effect in most people but have a calming effect in people who have ADHD. They improve attention and concentration, while reducing impulsive and overactive behaviours.
All medicines have side effects. Remember to ask the doctor about how to limit the side effects. Ensure you take the medicine as prescribed; follow the doctor's advice, even if you think the medicine isn't working. Time on medication varies from child to child, some only need to take medicine for one to two years, and some for many more years and others continue into adolescence and adulthood.
The doctor may suggest the child takes a break from medicines once in a while to see if the medicine is still necessary. For preschool-aged children (four-five years of age), main treatment is behaviour therapy.
Dr Ombeva Malande is a paediatrics and child health expert