Ian Duncan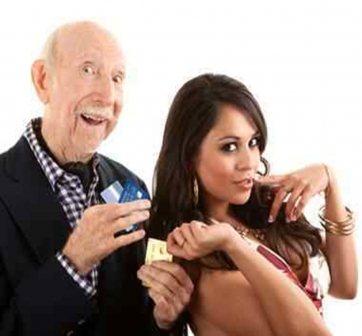 We're not even going to pretend here, 90 per cent of campus girls have a benefactor somewhere. I am talking about that 65-year old folk spotting grey hair and several V8s glistering in his parking lot.
I know of a campus lady, Stacy, who is in her early twenties. She has a large forehead and killer legs, drives a Lexus, hardly attends class, and ranks herself a "world class call girl" yet is still one of the most amazing souls you'll find around.
See, here's the thing, boys do not need much of anything. We can survive on just one meal a day, drink bottom feeder whiskey, shave once every six months, don one trouser and two shirts a week yet lead a fairly enviable life. As long as we have our Wi-Fi and porn, we'll be just fine.
However, that special breed of campus chics – these who smoke like chimneys and drink like fish – have lots of needs. One, they need to look good all the time; for themselves, Team Mafisi, and Instagram. "Look good" here means wearing top of the range clothes, 6-inch heels, Versace glasses, Victoria's Secret lingerie and pose a billion-dollar attitude.
Two, they need to eat well, drink bottled water and, remember, fruits to maintain that perfect slim tummy. The last time I checked, apples went for Sh50 each and gym memberships stood at Sh3,000 a month.
I want to tell all campus girls reading this something very simple: go get your money, girl. By whatever means. You need to look pretty. You need to eat healthy and stay classy. You need to pay rent, you need to make regular visits to Villa Rosa and take pictures for the 'gram. You need to attend Koroga Festival and smoke overpriced shisha and sample every imported tasteless wine for fun. And you need to go for regular manicures and pedicures and sessions with the gyna.
So, I want to – officially – declare my support for you today. Shake that tiny little behind for that Swedish man with a smelly moustache and two families, so long as he pays your rent. Feel free to entertain that grey-haired dinosaur, so long as he sends you money for your upkeep. Do whatever you've got to survive in this cold hard world because we (your campus boyfriends) are broke. We can barely afford cash to buy toothpaste; I assure and won't (actually, can't) buy you a six- figure bottle of wine.
So, sweetheart, get that money!