Eve Walcott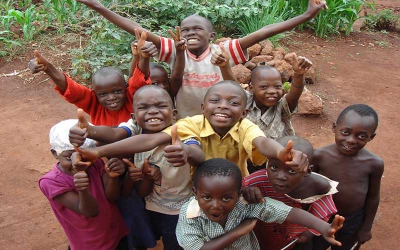 ALSO READ: YouTuber Myka Stauffer's reason for giving up adopted autistic son
A mother is not just a name we give to those who gave us life but also to those who have loved other kids like their own. Deciding to create a home where children from all backgrounds can live is such a selfless thing to do. It requires sacrifice and a love like no other. I sat down with the owner of Zions children's home at Hunters Kasarani to find out how she is able to run this home and how she loves all the children equally.
When did you start this children' home?
We started it in 2001 with three children at Mathare but later came to Kasarani in 2007 after the post-election violence. Initially it was a day care where mothers who work would leave their babies with us.
What was your motivation to starting this children's home?
Starting a home for these children is not something you wake up and decide to do. Everyone has a purpose for their lives and mine was this. I believe that this is a calling.
Where do most of these children come from?
Most children are abandoned. The youngest baby we ever got was 3 days old and she was brought by policemen. She had been thrown away. Others are from families that are not able to support them.
ALSO READ: Simple ways to teach your kids time management
What is the age range of the children?
They are between 3 years to 18 years.
What happens after they are 18 years?
You see we are like any normal home. After you are done with high school they get to go to college, find jobs and live a normal life.
Do you have any people who are donors?
We depend on well-wishers but God always provides.
How are you able to love all these children equally?
ALSO READ: Mother inspires as she helps her special needs son skate
I would say it God's Grace and love. I cannot say it's my will. When God calls you to this you receive a love from Him that makes you love all these children equally.
How do you get volunteers?
Most of our volunteers are from universities, those who are looking for attachment due to the courses they are doing in campus. We also encourage people who can volunteer in different sectors. At the end of the day we have to prioritize the safety of the children and adhere to the children's protection rights.
A mother's love goes beyond having your own children. Motherhood is unselfishness. When you become a mother you are no longer the center of your own universe. You relinquish that position to every child.