Esther Muchene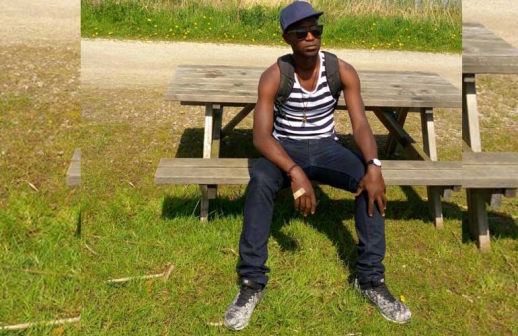 Had anyone told him a few years ago that he would be a millionaire before he turned 30 he would have had quite a laugh. Growing up in Mathare slum, Jeffrey Tahmane Andare's childhood was filled with childish fancies that only lasted until he got home. Then reality hit him like a tonne of bricks.
ALSO READ: Kenyans unimpressed by gender ministry's support for Anne Waiguru after impeachment
"There was no food at home and most times, basic needs like shelter and clothing were a luxury, '' he says wistfully.
The problems all began when his parents died.
"My dad passed away from tuberculosis in the 90s. He was very much involved in music and business. He owned a nightclub called Rahpasa Disco, and supplied equipment to clubs and events countrywide. He also had a workshop where he sold and serviced music equipment. He also dealt in car accessories."
After his untimely death, his relatives took over most of his properties and businesses leaving the young family with almost nothing.
"Mum was not able to run them so the businesses collapsed. She started selling illicit brew and later started a fast food joint that failed. Before she passed away in mid-2004, she was running a green grocery."
Left orphaned, the siblings were desperate.
''We relied on my elder sister who sold second hand clothes in Mathare. She had a new born and the added responsibility strained her a lot."
At 16, Tahmane had to take up several odd jobs to supplement their income while still struggling with completing his education.
"I dropped out of school in Standard Five for about two months so that I could work at a local video store as a cleaner. Sometimes the owner allowed me to collect Sh5 from the customers. I made between Sh30 to Sh50 per day,'' he remembers.
It took the intervention of the school head teacher Mr. Moses Sumba to get him back to class.
"He paid my school fees through primary school. I was among the top pupils in Mathare in KCPE scoring 350 marks out of 500."
He went on to join Racecourse Secondary for a term before transferring to Maranda High School where he dropped out after a month due to lack of fees. His cousin Daniel Amollo came to his rescue and paid all his fees at Gobei Mixed Secondary.
Thereafter he came back to Nairobi to find a job as he joined college.
"I would wake up at 4 am to go to Gikomba to help hawkers load their luggage into vehicles and later in the day I would walk to the school in South B. During the weekend, I would help out my cousin at his shoe stall and would make some money to take back home.''
Still a young man trying to find his path, he joined a local youth group to nurture his love for the arts while keeping himself busy and off the streets.
"I joined Tale Tell theatre group in 2008 where I did stage performances and traditional dances. Later on, I graduated from the Nairobi Digital Design School with a certificate in web/graphic design. I also secured an entrepreneurship certificate from the Digital Opportunity Trust," he shares.
The Trust recalled him to train other students in the same course. Four months later he was called for an interview at the Kenya School of Law where he scored a three-month contract as a graphic designer.
"The contract was extended several times until I was given a permanent position. I could now earn a decent salary, save, invest and take myself back to school. I joined the Kenya Christian Industrial Training College and graduated with a diploma in IT. Later, I joined the Jomo Kenyatta University of Agriculture and Technology where I graduated with a degree in IT in 2011,'' he says.
From his earnings, he started a small barbershop and a movie rental shop in Nairobi's Umoja Estate.
Fast forward to 2017, and he is managing a string of investments. "I have an IT consultancy firm; I'm in real estate; I deal in vehicles. I also run a music production label called Rahpasa Records and a restaurant in Donholm, Nairobi,'' he reveals. All this while also working as a music producer, song writer and performer on his current release called 'Shenzi Reloaded' featuring King Kaka.
"I'm considering music as a main career. I'm practically sleeping in the studio these days,'' he says, deep in thought.
Still, he won't forget his roots.
"The reason I'm involved in kids' projects is to give back to my community and because I faced the same challenges as they did growing up. I would not want anyone to go through that. Also, I love kids and I hate seeing their lives and talents wasted," Tahmane says. He pays fees, helps youths secure jobs and offers business loans through Rahpasa Investments.
His final words are these: "Remain humble, make good use of whatever you have to acquire more and better your status. Stay focused and never give up on your dreams or ambitions. Anything is possible if you work hard at it."