Scophine Otieno and Kelvin Kamau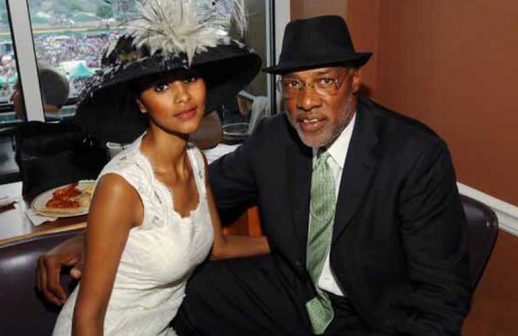 A 'sponsor' is just another name for a sugar daddy. These financially endowed men who spoil young girls in exchange for a 'nice time,' have always been there. So, why the sudden craze about sponsors now? Sponsors, also called 'private developers' or 'blessers,' could also be women, previously going by the moniker, sugar mummy.
ALSO READ: Why you need more intimacy
The need for sponsors nails American psychologist Abraham Maslow's 'theory of unmet human needs' on the head. These needs go beyond basic needs such as food, shelter and clothing, hence the 'sponsor.'
Interestingly, a research survey commissioned by us suggest that parents could be indirectly 'encouraging' their children to get sponsors, who range from family friends, lecturers, teachers, other parents, business associates and workmates.
The best sponsors are said to be politicians, pastors, corporate managers and loaded businessmen, for those expensive gifts and holidays with barbeques, get-togethers and other social gatherings being the ideal setups to meet them.
The survey carried out by Infotrak Research and Consulting revealed that the Rift Valley (7.6 per cent) led other regions where parents are more likely to encourage their children to get sponsors, followed by Central (6.1 per cent), Eastern (5.2 ), Western(4.0 per cent), Nairobi (3.2 per cent), Coast(2.4 per cent), Nyanza (1.3 percent) and North Eastern (0 per cent).
There are several ways in which parents encourage their children into having sponsors. Take a mother in Nyalenda in Kisumu who has allowed her 19-year-old daughter to have an affair with her married teacher in return for small benefits for both of them.
According to a neighbor, the mother has her daughter on family planning, besides covering up for her to shield the truth from her father, a laborer in Busia.
"The teacher takes out the girl out on weekends and shops for the mother who has given consent to the relationship. We got to know about it when the teacher's wife confronted the mother and daughter, something that made the sponsor bundle his wife upcountry," the neighbor spilled.
ALSO READ: Woman, 29, had world's second longest pair of legs - and loves showing them off
In some circumstances, fathers are accompanied by their teenage or young adult daughters to parties and night-outs. But this modern parenting exposes them to the prospects of meeting sponsors.
Judith Wairimu, a nurse in Migori town, says her father had her tag along whenever he went out to meet his side woman, and bought her gifts to buy her silence. "I was round 12 years and my mother did not suspect anything. My dad spoiled his side chick and in my adult life, I wanted to be the other, the sponsored woman," she recalls.
The same scenario is playing out in Central Kenya, where single mothers are taking the lead in hooking their daughters up with sponsors "just for money," says Wanjiru, a mother. "I fear what my daughter might become in future because this vice is becoming the order of the day."
Other mothers advice their daughters to sire kids with sponsors for financial windfall that would allow them to live the kind of life they missed growing up. The deal is to engage the sponsor, mostly a married wealthy man, in a legal tussle to have him cough up upkeep or to share his property.
Peer pressure and greed for social status is yet another reason for having their daughters get sponsors to live life on 'Easy Street.' The most popular places where daughters are taken by their parents to meet potential sponsors, according to Jennifer, a receptionist at a hospital, are golf clubs, five-star hotels, casinos and beach hotels.
"I work in a hospital and have seen several women being enticed with expensive gifts. A person will come to the reception desk and give you his card and later Sh1,000 for lunch. Most women fall for that," she observed.
Sponsors are preferred for financial catering without stalking their women, unlike young men full of insecurities. "Why should I date a guy who has a phone like mine," says Joyce.
ALSO READ: Girl code: How do you serve your man his meals?
Women in Central Kenya have no qualms pushing for a minimum of Sh50,000 monthly upkeep for rent (Sh20k), twice a week hairdo (Sh10k) and shopping for grocery (Sh10k), with a house help taking the rest, all in exchange for sexual favors.
John Wakaba, a village elder, says that "sponsors have always been there, but it was acceptable in the past, not like today where men are hiding these young girls. During our times, our wives were happy when we brought a young girl to the homestead because they used to help them with domestic chores.
Abraham was told to get a young girl by Sarah to give him company and he enjoyed it. But today, if you happen to be caught with a young girl, you will be crucified!" said Wakaba, adding that, "Times have changed and it's sad that some of the parents in our region are conniving with older men who are known as sponsors to have sex with our girls to acquire wealth instead of teaching them the value of education and marriage."