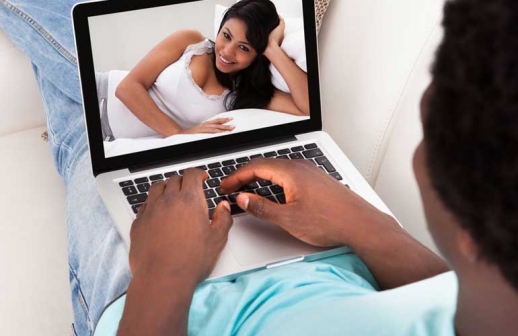 Other than being an online classifieds marketplace for used goods including furniture, musical instruments, sporting goods, cars, baby and child items, motorcycles, cameras, mobile phones, and property, OLX has turned out to be a social hub where lovers meet and even marry.
ALSO READ: How to avoid presenting yourself as a sex object in your relationship
Early last year, *Anne Munishi posted a picture of a bed and a few household items she wanted to sell but ended up getting a husband.
In a classic case of relationships that blossom from online interactions, she received a call from a man who she says sounded like a 'serious buyer' and arranged a meeting.
They met at the Thika Road Mall (TRM) and after the introductions over a cup of coffee and a bit of haggling over the price, Anne invited the man - *Paul Njongo - to pick the items from her house in Thika.
The move later culminated in a friendship that Anne says led to a wedding, which she reveals with breathless amazement, "I couldn't believe would ever happen." They are now married and expecting their first born.
Awkward conversation
Today, OLX has increasingly become a platform on which Kenyans meet future spouses or strike great friendships.
"It seemed freakish the first time we met. She was a bit timid, but later calmed down after I cracked a few jokes," laughs *Daniel as he explains the circumstances under which he met his wife Queenter.
ALSO READ: 'My husband has been keeping a dirty secret for 30 years and I'm sickened by it'
"I was selling a phone I was not in need of because I had bought a new one. Honestly, I wasn't looking for a wife, incidentally that is how I met Queenter. She had come to check out the phone because she wanted to buy it for a cousin who had performed well in the national exams."
In this case, there were no sly glances across a crowded room, no awkward conversation steered round to that coy invitation for a first date. It just happened.
Communications Lead at OLX Kenya Pauline Masese told us that they are aware unique friendships are forged from interactions on the online marketing forum.
Initial encounter
"OLX improves Kenyans' lives by bringing them together for win-win exchanges, but we don't regulate how people relate after the deals are done. The interactions are usually between adults who are willing to buy and sell stuff to each other and sometimes it goes beyond that," says Masese.
Electronic devices, cars and real estate comprise the highest composition of items being traded on OLX. On a daily basis, people trade a variety of items and over 60 per cent of these items get a response within the first five days of placement. It is through these activities that couples meet and develop feelings for each other.
Although the trend is yet to be studied in Kenya, new research conducted elsewhere shows that more and more couples are meeting online and marrying.
ALSO READ: Girl code: We are not angry, we are just relaxing
In the US, a University of Chicago study whose results were released last year, shows that more than a third of those who married between 2005 and 2012 met online.
So why are more and more of Kenya's singles marrying those they meet on online marketing forums like OLX? How – and why – does it work? And why do encounters fostered on-screen make it to the alter?
For More of This Stories Subscribe to the Standard Epaper to get a copy of Eve Woman in the Standard
Daniel and Queenter told us that their relationship is thriving because they started it when they were both very mature. Daniel is 37 while Queenter, who recently gave birth to their first born, a daughter, is 32 years old.
Those who were happily hitched told us that after the initial encounter, they found it vital to have lengthy "getting to know you" periods, characterized by emails and phone conversations before taking the friendships to the next level.
James Mawira*, 43, from Mombasa, and Lydia Mutuku*, 34, from Kangundo, who married in 2013, first encountered each other on OLX when Mawira was inquiring about a second-hand pickup that Mutuku had advertised.
After the transaction, the duo emailed each other for three months before they decided to start dating each other. And Anne and Paul said they were friends for more than a year before they decided to get married early this year.
Classifieds Platform
It might be rosy now but what do they think of the future and what do their families think about the way they met?
"I think the problem with meeting someone in a forum like OLX is that you don't have any context for them. If you meet someone through work, you can ask around and find out that he's already married, or if he's a ladies' man.
"On OLX there's no context, but we are hopeful it will last. There is no go-between to mediate in case of misunderstandings, which happen in every relationship," says Paul.
There you have it folks, OLX is more than just a classifieds platform, love is brewed there too. You who are looking for love and life partners, perhaps it's time you logged on.
Do not miss out on the latest news. Join the Eve Digital Telegram channel HERE.