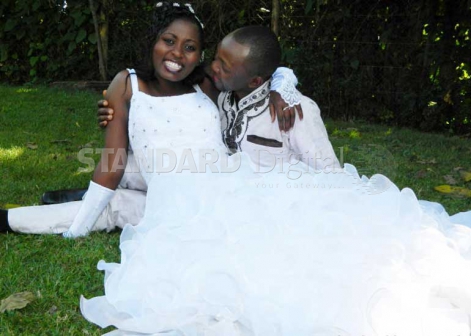 ALSO READ: Soon-to-be groom left freaked out by fiancée's family's wedding night 'ritual'
Eve Woman Bridal Archives
BRIDE: Naomi Karwitha
GROOM: James Muturi
GUESTS: 600
VENUE: Good News SDA Church, Embu
BUDGET: Sh 800,000
FIRST DATE
Naomi: We first met in 2011 at a college of nursing in Chogoria, Meru. He was one of the lecturers and at one time, he came to teach our class and I automatically became his student!
James: I don't quite remember seeing her in my class at that time especially because there were many students and I was invariably very busy.
Naomi: Although he never got to know me personally, I greatly admired him and his style of lecturing. His genuine care and concern for the students' academic welfare endeared him so much to me that I found myself secretly yearning to be around him. Sadly, he left the college before I could approach him. I always wondered where he went.
James: I stopped working there and went to lecture at a nursing school in Tumutumu, Nyeri. During my stint there, I was surprised when a fine young woman, Naomi, came up to me one day and claimed to be one of my former students.
Naomi: After my studies, I landed a job at a hospital in Tumutumu where I spotted James, to my surprise and excitement. I readily introduced myself and reminded him about the college where he previously taught.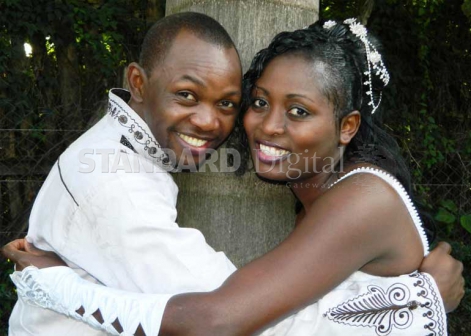 James: Over the next few months, a formidable friendship developed between us and I occasionally invited her and her friends over to my place.
Naomi: During one visit, his religious books aroused my curiosity. When I inquired about his faith, he explained he was a Seventh Day Adventist who, unlike me, worshipped on Saturday and not Sunday. Although that sounded strange, I wanted to learn more.
ALSO READ: Girl code: I don't make dramatic announcements
James: In our subsequent times together, she asked me a lot of questions concerning my beliefs. It is at this point that I decided to invite her to my church to which she agreed on condition that I would attend hers too. For several months, we alternately went to church on Saturdays and Sundays.
Naomi: We had our first date on December 2012. We spent a one-of-a-kind weekend in Nakuru and talked the whole night. Unfortunately, he had to leave the country the following year for the US to pursue his Phd in nursing.
PROPOSAL
James: After settling in Boston, US, we kept communicating through Viber. One evening, I apprehensively called her and expressed my need to live with her for the rest of my life. However, she took too long to answer me that I thought she was not on the line.
Naomi: I was utterly surprised by his unexpected proposal. It was early morning in Kenya and I was deep asleep when he called. My mind took time to register what he had just told me. Despite being overjoyed, I wondered how dowry negotiations would be conducted and the wedding arranged when he was far away.
James: I calmly explained to her my inability to be physically present and that my long-time friend, who was my best man during the wedding, would take care of everything on my behalf. Fortunately, she understood and promised to regularly appraise me on the progress.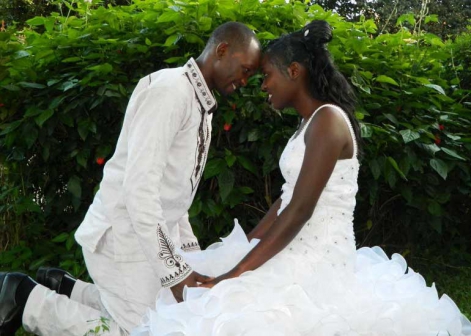 DRAMA
ALSO READ: Why sexting is good for your relationship
Naomi: One week before the wedding, my family held a farewell ceremony for me. As required by my culture, I put my clothes and other belongings in a suitcase and handed it over to my future mother-in-law as I had become part of the groom's family.
James: By this time, I had returned to the country. It was exhilarating to witness and take part in the ceremony.
MEMORABLE MOMENTS
For More of This Stories Subscribe to the Standard Epaper to get a copy of Eve Woman in the Standard
Naomi: When the Pastor declared, in the presence of God and man, that we were officially married. I felt so relieved that he was now all mine.
James: Being told that she had become my wife was very emotional for me. The large congregation that graced our wedding also humbled me.
WITH HINDSIGHT
James: Fervent prayer, trusting in God and regular communication are ingredients to success.
Naomi: Put God above everything and commit to making your relationship work even if it is a long-distance one.
Do not miss out on the latest news. Join the Eve Digital Telegram channel HERE.