6 Trendy African styles seen at the UNCTAD 14 that you should get.
Fashion Tips By
Lucy Robi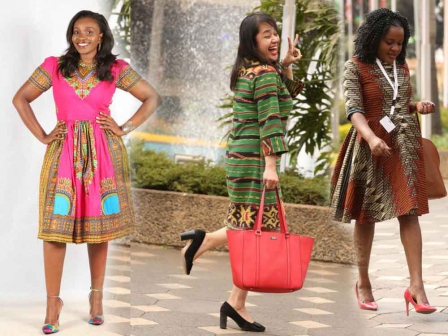 The fourteenth session of the United Nations Conference on Trade and Development (UNCTAD 14) brought together Heads of State and Government, ministers and other prominent players from the business world, civil society and academia to tackle global trade and economic development issues. The week-long Conference featured ministerial debates, high-level round tables, thematic events, a World Investment Forum and a Civil Society Forum, among other events. Here are a few ladies who show us that it's really not hard to keep looking stylish in Ankara print while still looking official. Here is how to get the look:
ALSO READ: Eight ways to start living on the minimalistic side of life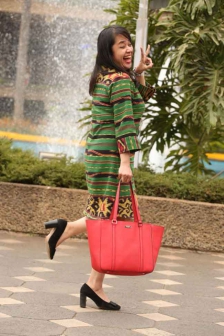 Sometimes a girl just wants to go to town and not have to worry and fuss over what she's got on. That's why every woman needs one reliable go-to shift dress. Shifts are all about the flow and feel on the body. Get this look from the new Kinoti collection. Pair it with a low heel pump that can carry you throughout the day from Backyard Shoes.
ALSO READ: #FridayFashionInspo: Style Pantry, 43, is the true definition of 'Black don't crack'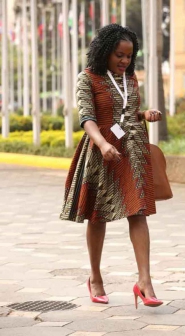 This shape has been around forever and for a good reason; it is suitable for all types of silhouettes. This modern and contemporary style has made the print an elegant fabric that can be worn for different occasion. Get this look from Kogo Wear Fashions and pair it with a red heel from Instyle Boutique.
ALSO READ: #TBT: Style moments from the virtual 2020 BET Awards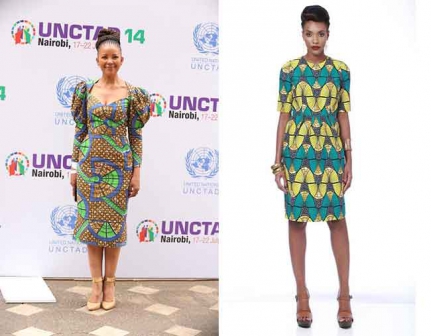 A tee-length (or knee-length) dress will wear just as well at a conference and can be gussied up or toned down. If you're feeling bold, go for a big, bright print such as this vintage inspired look from Njema Helena's "Laura Dress" which is always here to stay. Dress this look up with a pair of heels from Backyard Shoes.