Veronica Cherop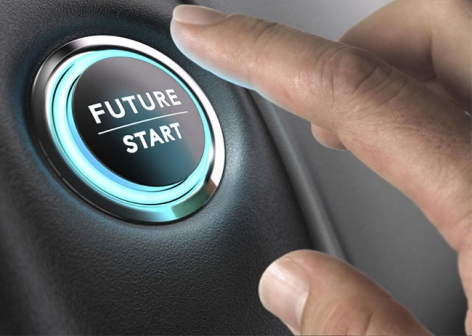 A friend who has had a steady job with good perks for a while was stunned when her employer asked her to take a 50 per cent pay cut or pave the way for others.
ALSO READ: Kate Middleton says she wished she had more 'gold dust' advice when she became a mum
After an agonising week, she decided to quit her job last Friday, not knowing where to go or what to do to sustain her lifestyle.
Although under the country's labour laws it is illegal to slash someone's salary, somehow companies get around this legal hurdle and show people the door without much ado.
When you are working for someone, it is important to keep in mind your job can end without notice, even thoughyour appointment letter may say it is permanent and pensionable.
If it happens to you, will you take a pay cut or will you just walk out?
As a working woman, you cannot carve out a comfort zone within and settle as the earth rotates around you. You must always be psychologically ready for that day you will be told you have no job. What is your plan for such a day?
If you open your eyes wide enough, you will notice that your contemporaries have taken up evening classes and are studying with great zeal. Others are running successful businesses on the side or having thriving farmlands near town.
Studying is one way of making yourself indispensable. Your work experience and the additional certificates give you stronger ground to negotiate for better pay and perks at your workplace or elsewhere.
ALSO READ: Why sleeping separately can save your relationship
In fact, if you advance your studies to doctoral level, no one will threaten you with the sack. In case they do or you get tired of your current job, higher institutions of learning will grab you like a hot cake. Remember, lecturers at public universities retire at age 70 so you will have a long working life, a time that will avail you sufficient opportunity to plan your finances well and see many projects come to fruition before old age grounds you.
Also being on high alert about the happenings in the company where you work will give you a chance to quit before things become worse. If you have risen in rank and there is a rumour about downsizing, you know you can be targeted therefore you start early and look for 'shelter' elsewhere.
Of course, it is always better to get a different job while you are still employed as it gives you more bargaining power than when you are jobless.
When given options like my friend above and choose to take a pay cut, then make sure you are doing that for a very short time as you look for a better engagement elsewhere.
It is foolish to completely submerge yourself in a corporate unless you are a serious shareholder.
I know people who became part of an establishment and when they were told to leave – as it often happens – they became mentally unstable.
Some were treated for depression for a long time, and the medical bills swallowed any meaningful savings they had made in the years they had worked in the said organisation.
ALSO READ: How to take control of your career
Always bear in mind that you have a contract with your employer – you deliver a service and the employer pays for it.
To sustain this contract, you must give your best in everything you do. You are replaceable. Just think of it; there are companies that have been around for more than 100 years. This means they have outlived even the people who conceived the idea of coming up with the company.
In short, you are not special. You only have an opportunity now to work at the company. The best you can do is to do your best for yourself so that in future you can say something like, "When I was working with company xyz, I bought or built this flat or house".
The current positions we have are meant to help us become better financially and help those around us to prosper.