Mum-in-chief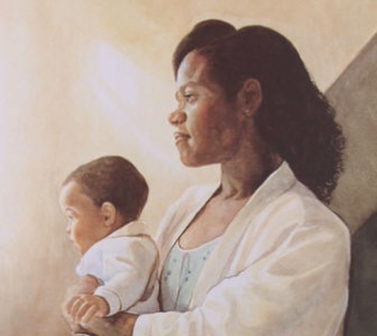 If it was within my powers, every day would be Mothers' Day. Every day, ordinary women from all walks of life do extraordinary things to make the lives of their children and men in their lives more comfortable.
ALSO READ: International study ranks Kenyan grade two and threes last in literacy levels
From working mothers who go through crazy lengths to exclusively breastfeed to single mothers who raise their children single-handedly, I think all mothers deserve a crown for a remarkable job. But even though every woman deserves hats off, for me, there is an exceptional group of women who deserve special mention.
These are mamas undergoing extraordinary pressure and circumstances yet they carry on with such grace. Today, I also chose to celebrate these unsung heroines.
Mothers with disability: One of the most moving pictures I have ever spotted that deserves a Pulitzer is a mother who had no limbs breastfeeding her newborn. The picture is so powerful. It demonstrates strength, love, courage and hope in the face of insurmountable odds. This woman though terribly incapacitated went to great lengths to ensure she did everything a 'normal' mother does for their child. This group of ladies takes my first crown.
Mothers taking care of children with special needs: I have a friend who has a child with cerebral palsy and the sacrifice she has had to make since that child was born till now (he is five years old) is simply amazing. Cecelia, who is a single mother, works ten times harder so that her son can have a near normal life.
Despite the stares from curious onlookers and nasty relatives who cannot understand why her son cannot speak and walk at that age, my friend loves and takes care of her son unconditionally. I celebrate all women walking in Cecelia's shoes.
Mothers with children who have terminal illnesses: I once visited Kenyatta National Hospital cancer ward and met one Mama Wacuka who has a child with some unforgiving cancer. Mama Wacuka, from Meru, has never known sleep since the child was diagnosed with this terrible disease. She had to close her grocery shop, leave her other children and husband back in Meru to come and take care of this ailing angel. Her life revolves around baby. It takes extraordinary strength to be there for a sick child and remain strong and sober for yourself and family.
Women who cannot have a child yet they have gone ahead and adopted: If you want to know what shame and stigma is, ask a woman who has been married for years and she has not conceived. I know somebody who walks in those shoes, but she has chosen to spread her love and adopt a child instead of wallowing in her misery and cursing God and society. It takes courage to make that bold step.
ALSO READ: Relief for parents as school heads directed to refund second and third term fees
Young widows: My fifth crown goes to young widows - especially those who have been left with little children. These women have many giants to fight. Happy Mothers' Day to them.
The writer is a married working mother of a toddler boy and a pre-school girl. She shares her experience of juggling between career, family and social life.