Veronica Cherop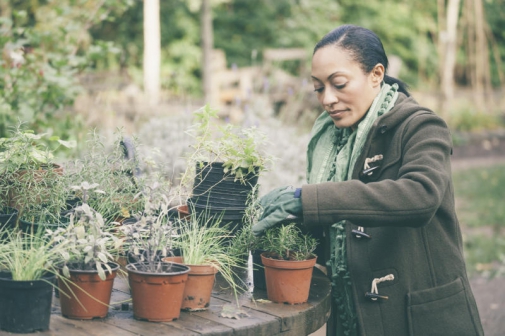 I am finding my 40s the most enjoyable time of my life. When I was 35, I dreaded the prospect of turning the leaves and hitting the mythical 'life starts at 40'. It sounded like the end of life's journey.
What of the threats that 'if you haven't done this and that by 40, you will have a miserable future?'
Surprisingly, I was calm and happy that I was confronting the fear of the unknown when the time came. One thing you have no control over is time and hence your age. When the year shows you its back like 2015 just did, you have aged by one. So if you are in your 20s or 30s, just know that the 40s are around the corner.
Why the fear of the 40s?
It is basically tied to finances. The fact that one feels not ready to wrap up; that there is so much to do in a very short time.
At 40, you have about ten years to retirement (you can retire at 50). It means if you have hit that magical age without taking care of the basic expectations, ten years is a short time to achieve it all. If you started working at 25, it means you have already worked for 15 years.
When you look back, what have you achieved? What are your investments?
For you to have peaceful time later on in life, do everything in your 20s or 30s bearing in mind that there will come a time when you will not be as energetic as you are right now.
To be calm and ready for your 40s, here are a few tips:
Plan for retirement: When you start working, a percentage of your salary should go to savings for retirement. Besides the mandatory saving into a retirement scheme each company deducts from employees, make an effort to increase your savings every month. It is your money so, saving that extra coin is for your personal gain later.
Join a Sacco: Start contributing with your very first salary. Your savings here give you convenience – you can get a loan in hours. A loan at 12 per cent per annum is the fairest given that banks' interest rates fluctuate depending on financial circumstances at the time while the Sacco's is constant.
Write it down: · Note your objectives and come up with clear targets – what would you like to have achieved in the first five (ten or 15) years of your working life? I see most young people buying flashy cars within the first year of working.
It is good to enjoy the convenience a car gives but it is also important to keep in mind that it is a liability in financial terms. You fuel and service it.
Side hustle: Start a side business that does not present a conflict of interest with your current job. This will give you extra income to boost your development agenda such as buying a house or land.
Acquire property: · It is good to include owning a house and buying land as some of your earliest priorities. The most painful moment for people faced with retirement is paying rent. This reality has made some give up on life.
· Ensure everything you do is completed. Don't start a project when you haven't thought it through. There are people who buy houses on mortgage and along the way are unable to service it and end up losing it as the house is auctioned at a lower price. Others start building houses and abandon them midway. This is like digging a hole, stacking your money in there and covering it with soil.
For me, I can say I have been lucky because most of my projections worked. I did most of my investment (especially through borrowing from the Sacco) when I was young and energetic.
Although I have more than 15 years before I officially retire, I have achieved most of my dreams. Now I am working on my dreams of next phase in life, such as buying a large farm and putting up a farm house.
Your hard work, dreams and clear plans can also earn you a peaceful time in your 40s.