How to prepare a vegetarian club sandwich
Fashion and Beauty By
Wambui Kuria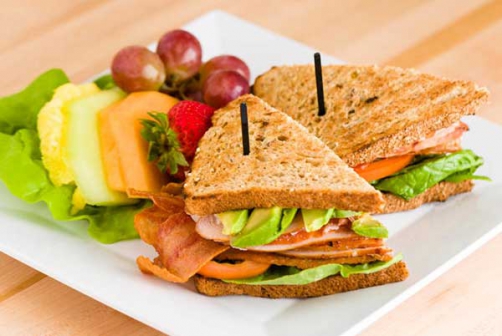 After my vegetarian recipe last week, I have received many requests to share more easy fast vegetarian recipes.
I made this for my daughter and she loved it. One can substitute watercress with baby spinach, and make your own hummus which is what I did, (you can get it off the supermarket shelf).
A combination of cooked mashed chickpeas, sesame seeds, olive oil, lemon and garlic, blend all together to get a paste. For meat lovers, add some smoked shredded beef or chicken. The sesame seeds should be lightly toasted. I made a large batch which I store in the fridge.
Serves: 1
Prep Times: 5-7 minutes
Ready In: 5-7 minutes
3 slices whole meal bread, lightly toasted
A handful of watercress
1 carrot, grated
A squeeze of lemon juice
1 tablespoon olive oil
2 tablespoons hummus dip
2 tomatoes, thickly sliced
Directions:
Mix the watercress, carrot, lemon juice and olive oil together.
In a small bowl spread the hummus over each slice of toast.
Top 1 slice with the watercress and carrot salad, sandwich with another slice of toast and top with the tomato.
Lay the final slice of bread, hummus side down, then press down and eat as is or cut the sandwich into quarters.