Wambui Kuria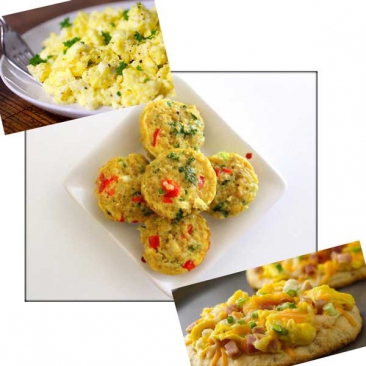 ALSO READ: Pregnancy made me hate my husband's voice, cooking – Chef Ali's wife on her journey
Eaten for breakfast, lunch or dinner; eggs are a favourite of many. For some, eating them every day is a must. For others because of allergies, they wait for that day with Ernest. Bake, fry, boil, scramble, porch, coddle are some of the ways you can cook this ingredient.
Eggs are laid by female animals of many different species, including birds, reptiles, amphibians, and fish, and have been eaten by humans for thousands of years. The most popular choice being chicken eggs. Other popular choices are duck, quail, roe, and caviar.
Not too long back, Kenyans had invested in quails for their eggs, which at the time were costing a pretty shilling. Some ate them raw, others cooked. I was fortunate enough not to get caught by the bug, what I did and still do is find ways to cook the quail egg. Some of the recipes I came up with are still doing rounds on my dining table.
Egg yolks and whole eggs store significant amounts of protein and choline, and are widely used in cookery. Due to their protein content, the United States Department of Agriculture categorises eggs as meats within the Food Guide Pyramid. Despite the nutritional value of eggs, there are some potential health issues arising from egg quality, storage, and individual allergies.
There is debate over whether egg yolk presents a health risk. Some research suggests dietary cholesterol increases the ratio of total to HDL cholesterol (also known as good cholesterol), and, therefore, adversely affects the body's cholesterol profile; whereas other studies show that moderate consumption of eggs, up to one a day, does not appear to increase heart disease risk in healthy individuals.
Harold McGee argues that the cholesterol in the yolk is not what causes a problem, because fat (in particular, saturated) is much more likely to raise cholesterol levels than the actual consumption of cholesterol.
Harold James McGee who is an American author who writes about the chemistry and history of food science, cooking and molecular gastronomy. He is best known for his seminal book On Food and Cooking: The Science and Lore of the Kitchen initially published in 1984 and revised in 2004.
ALSO READ: Five other uses of eggs you didn't know other as food
1. Basic Scrambled Egg
Serves: 2
Prep Time: 5 mins
Cook Time: 5 mins
Ready In: 10 mins
Ingredients:
4 eggs
¼ cup milk
Salt and pepper to taste
1 tablespoon vegetable oil
Directions:
Pre-heat the vegetable oil in a deep frying pan
In a glass bowl, beat the eggs, milk, salt and pepper until blended.
ALSO READ: Man shows 'correct' way to strain pasta and says we've all been doing it wrong
Pour the mixture into the pan and with a wooden spoon, very gently stir until cooked. There should be no visible liquid showing.
Garnish with chopped spring onion and serve immediately
Note: You can add some ham chunks and pre-boiled peas to give it more flavour and colour
2. Ham and Vegetable Breakfast Cups
How to get my nieces and nephews to eat vegetables, this is just the recipe. I use whatever vegetables I have in hand, cabbage, broccoli, cauliflower, spinach etc. The end result is always great and the children get to enjoy and get a nutritious meal
Serves: 4
Prep Time: 5 mins
Cook Time: 20 mins
Ready In: 25 mins
Ingredients:
8 slices ham
4 eggs
1 onion, chopped
1 yellow pepper
50g cheddar cheese, grated
Splash of milk
Salt and pepper to taste
Spring onion/parsley, chopped to garnish
Directions:
Pre-heat your oven to 3500
Prepare a cup cake tray by brushing some oil in each cupcake holder
In a shallow cooking pan, sauté the onions and pepper, add salt and pepper to taste. Cook until tender (the vegetable should not overcook)
Back to the cupcake holder, place a slice of ham into each holder to form the shape of a cup.
As the vegetables are cooking, beat the eggs with a splash of milk, add some salt and pepper to taste.
Remove the vegetables from the heat, spoon some vegetables into each ham, sprinkle a generous amount of cheese on top, then pour the egg mixture (it should soak into the ham cup)
Top with chopped spring onion/parsley then pop into the oven and let bake for about 20/25mins or until egg is cooked through.
Remove from the oven; serve hot with toast and tea/coffee
3. Quail Scotch Eggs
Serves: 3
Prep Time: 10 mins
Cook Time: 5-6 mins
Ready In: 15-16 mins
Ingredients:
6 quail eggs
200g sausage meat
1 teaspoon thyme
Vegetable oil
Salt to taste
White pepper
For Coating:
? 2 eggs
? 100g plain flour
? 100g breadcrumbs
Directions:
Prepare a bowl of ice water, and set aside. In a cooking pot, bring water to a the boil and carefully drop the quail's eggs in and boil for two minutes.
Remove the eggs from the water with a slotted spoon and place into the ice cold water. Once they are cold, peel and set aside. Be very careful when handling the quail's eggs – they will be soft and fragile.
Using your hands, mix the sausage meat in a bowl with the chopped thyme, a pinch of salt and pepper
Divide the sausage mixture into six equal quantities and press flat between your hands to form a thin sheet of the sausage mixture. Carefully wrap each quail's egg in the mixture, packing the eggs solid and ensuring that there are no air pockets
Cover the scotch eggs with cling film and refrigerate for 5 minutes to set.
In a glass bowl, whisk the eggs. Place the flour and breadcrumbs on two different plates. Cover each Scotch egg with the flour, egg and then breadcrumbs, then roll again in egg and breadcrumbs, lightly coating each time. The second coating prevents any cracks when frying.
Heat the vegetable oil and deep fry the scotch eggs for three minutes. When they are done frying, place the scotch eggs on sheets of kitchen paper and lightly pat to remove any excess grease. Serve immediately.
4. Tarragon Eggs Salad on Toast
Serves 4/5
Prep Time: 10 mins
Cook Time: 20 mins
Ready In: 30 mins
Ingredients:
10 hard-boiled eggs
1/3 cup mayonnaise
2 teaspoons Dijon mustard
½ cups chopped fennel
½ cup chopped red pepper
½ cup spring onion, chopped
¼ cup fresh tarragon chopped
2 teaspoons cider vinegar
Salt and pepper to taste
Directions:
To hard boil eggs:
Put eggs in a large cooking pot, cover with water then bring to a boil.
Turn off the heat, cover the cooking pot, let the eggs sit in the water for about 10-15 mins.
Drain, run them under cold water to stop the cooking and cool down the eggs.
In a bowl, gently combine all the ingredients, add salt and pepper to taste.
Serve with lettuce on toast or bread.
5. Breakfast Pita Bread Pizza
Breakfast is the most important meal of the day. A hefty healthy breakfast will keep you going all morning, until lunch time. Meaning you skip the mid-morning snack. This 15-minute recipe is filling and you can make a choice of adding as many vegetables as you would like.
Make it healthier by using just the egg white which is 90 per cent water and 10 per cent protein.
Serves: 2
Prep Time: 5 mins
Cook Time: 10 mins
Ready In: 15 mins
Ingredients:
1 tablespoon vegetable oil
¼ cup onion, chopped
1 red pepper (small) chopped
4 eggs, beaten
Salt and pepper to taste
2 pieces pita bread, cut in half and lightly toasted.
1 cup cheddar cheese
2 rashes bacon
Directions:
Heat the vegetable oil in a pan, add the onion and fry until clear, add the red peppers, continue to cook for about three mins or until they begin to soften.
Add the beaten egg and gently scramble until cooked, add salt and pepper to taste.
Pre-heat your grill.
Divide the egg mixture between the pita bread, top each with bacon and cheddar cheese and bacon.
Serve immediately with a hot beverage.