Gardy Chacha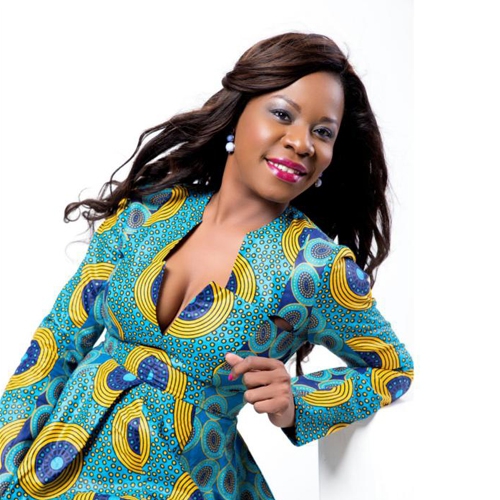 "When my marriage sank, music kept me afloat." Lady Jaydee says.
Alcoholism. Cheating. Emotional distance. That's how Judith Wambura's fairytale marriage came to a halt. Known popularly by her stage name, Lady Jaydee, Judith seems to have moved on. "That is life: I tried and it didn't work out," she says, fiercely gesticulating with her hands, "and either way life goes on."
The divorce was a bitter lemon. But she didn't want to waste time trying to make lemonade out of it. As she says, she just let it be and moved on. After all, life had given her a mellow voice and she intended to make music without it.
Not that she was doing any badly: she was free from strings of matrimony. She had all the time to go full throttle on her showbiz career.
"Music is everything to me; it is my career and my life. My purpose in life is to entertain people; to make them happy; to comfort them. And I don't do this just for the money," she says. But perhaps that isn't news, or is it?
Judith is a woman of mettle. She fights her own battles and wouldn't mind squaring it off to defend herself. And this is despite her diminutive stature.
In the wake of sleazy infertility 'accusations', as a journalist, I dig in for the truth. But it's a question she loathes. "I don't like people all over my personal life. Yes, I don't have children. I wanted to be a mother but it has not happened yet. People should not pry as to what is happening or what happened. I don't like it," she says, visibly irked.
Celebrities may play hardy and out of touch with their emotions and Judith is doing just fine with it. But before I get her running for the doorknob, I inquire what provokes the adrenaline in her. It turns out, she just hates being under the microscope – and wouldn't any woman who cares 'who' and 'what' gets to know the contents of her handbag?
Much of the past two decades have seen her release hit after hit, to which she has gained accolades and entrenched herself indisputably as Tanzania's queen of modern music. Her career has meant that she graces what the conservative quarters of the society may consider as 'questionable spaces'.
Her view of night-time entertainment is however different. She says: "For me it is business. We have chefs, doctors, teachers, nurses, footballers; and they all want to be entertained when they leave work. They go to entertainment joints. We can't all work in the same profession."
Experience has taught her to respect everyone's choices in life because, "you neither know what they have been through nor understand the extent of their passion for the lives they lead." She believes no one is righteous enough to judge whether another is right or wrong. "We all have our beliefs, weird as they may be," she insists.
Judith loves her life – generally – save for her now defunct marriage. She wouldn't think twice to banish that part of life. It is her one and biggest regret. "Not that the whole institution has problems. It is only my marriage that didn't work. It was not for me. I can't speak for other marriages though," she says.
And she is not Kenyan; neither is she Kikuyu like some believe. She proudly hails from Mara in Tanzania. Her songs are however meant to transcend boundaries; seldom have they disappointed.
Her sultry voice has been her biggest asset. Words roll off her tongue effortlessly; each one placed optimally in a sentence. Combined with the characteristic Bongo-accent, she makes speaking Swahili seem like a form of recreation.
She was raised in a family of 10 brothers and sisters. In her father's eyes, she was equal to everyone among her siblings. She enjoyed the same rights and opportunities as her brothers. It however didn't deter the 'overprotective' brothers from wanting to block her path towards becoming a musician.
But this only strengthened her resolve to pursue the direction her heart had taken. The writing was on the wall and there was no going back. She had fallen in love with the cocktail of words, beats and melodies. Prior to going professional, she sang in church for a better part of her teenage years. Which begs the question: why then didn't she consider Gospel music?
"If I want to praise the Lord, I can do it in many other ways; I don't have to be a Gospel musician. I pray when I want to and in my own ways."
She is acclaimed, yes. But she has had some dry spells; times her creativity took the back-burner and she had nothing in the works.
None of her hits are a favourite because "as a mother you can't prefer one child over the rest; you love them all equally."
She has been inspired by Whitney Houston and Yvone Chaka-Chaka. Whitney, for her ability to rise to impossible vocals, and Yvone, for the way she has carries herself in public. "She respects herself; she is a business woman. And people respect her in public circles; she is only talked about in good light and I cherish that," she says of Chaka-Chaka.
During her high school days she was never the popular one; the diva with primadonna tendencies. "I was just a humble girl, born to neither-rich-nor-poor parents, in a Christian family," she says.
Growing up alongside brothers taught her to be tough. She can't recall the last time she kicked it with a man but memories of fights with boys are yet to clear off her memory. Instead of turning the other cheek, "I fight," she states, "even when my opponent is large bodied I have to make them understand that I stand for something."
It is with the same attitude that she approaches life. In fact, she believes she has the spirit of a man because, according to her, men have proved to be go-getters and ambitious beings.
Life is a treacherous journey. The wind blows in whichever direction it pleases, a fact Judith is familiar with. If nature had seen it good that human life is devoid of music, she would have become a chef – with the same intensity and passion she exudes on stage.
I will always be black
If you have ever recorded flaws on her, you will be shocked to know that Judith is yet to recognise any. Yes, she has a mirror. And yes, she at times puts on make-up. But none of these, she says, is for covering any insecurities.
"God made the best in me. He created me perfectly. I am black and proud of the colour of my skin – and this is how you will always see me," she says. "Everyone ought to love themselves the way God created them."
Will she ever go under the knife to enhance a bit here and a bit there?
"No," she responds sternly, "I will never change how I look. Nothing in my body will change for beauty purposes."
For this reason, she pays no attention to anyone who may sneer unapprovingly. "They would be the insecure ones; they don't feel good about themselves. They want others to feel low so that they can feel good about themselves."
Once bitten twice shy. She has learnt her lessons with marriage and is careful about venturing back. She says she has neither decided nor thought about ever marrying again.
But life, as she puts it, will go on. All she requires from everybody else is respect and appreciation for her craft. For her, becoming a musician has been a journey. She still remembers the first time she ever performed in front of a multitude. Her knees felt wobbly and her tummy filled with butterflies. But nonetheless she pulled it off – a brave start to a brave career.
Before anyone, Judith enjoys her music fully. She says she listens to herself more than she listens to other artistes because, "I find my music to harbour therapeutic value," she says. She is not an avid wildlife lover but on occasions she visits parks to unwind. However, the best way she prefers shaking off fatigue is by going out with her friends and partying.