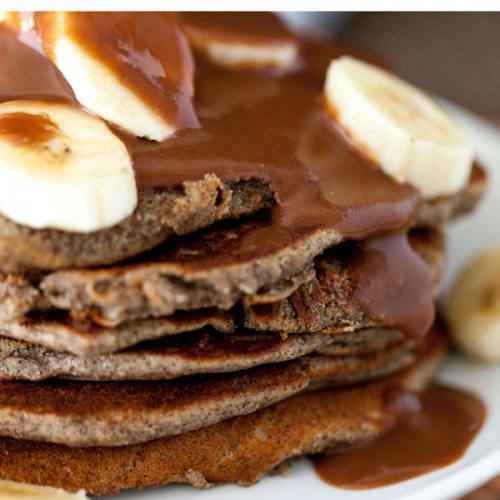 Peanut butter and banana topped pancakes
ALSO READ: Easy recipe: Tuna ratatouille
Your basic ingredients
For any good pancake, you need to start with the basics. This recipe will serve four, so just double it if you've got more mouths to feed (or you're really hungry).
200g wheat flour
350-400ml milk, or for a thinner, lighter pancake you can use half milk and half water
2 large eggs to be lightly whisked
1 tablespoon of vegetable oil
A pinch of salt
ALSO READ: Tips for cooking the perfect African porridge
You'll also need vegetable oil to lightly drizzle in the pan if they're not non-stick.
Method
- Put the flour into a large bowl, make a well in the center and pour in the milk and eggs.
- Whisk the mixture for a minute before incorporating the flour.
- Continue to whisk until you have a smooth batter.
- Add 1 tbsp. vegetable oil and whisk thoroughly.
- Drizzle a dash of oil into your pan and swirl it round
ALSO READ: #EasyRecipe: How to make tasty mahambri
- Heat the pan over a medium setting for one minute.
- Cook the pancake for approximately 30-40 seconds and when it is ready lift the pancake carefully.
For More of This Stories Subscribe to the Standard Epaper to get a copy of Eve Woman in the Standard
- If the underside is golden-brown turn it over or toss it, if you're feeling brave - just be careful when you're doing this that you don't burn yourself.
- Cook the other side for approximately 30-40 seconds and transfer to a serving plate.
-Spread a bit of peanut butter and top with chopped banana. Add a drizzle of chocolate sauce for an extra treat.
Do not miss out on the latest news. Join the Eve Digital Telegram channel HERE.