ALSO READ: Easy recipe: Tuna ratatouille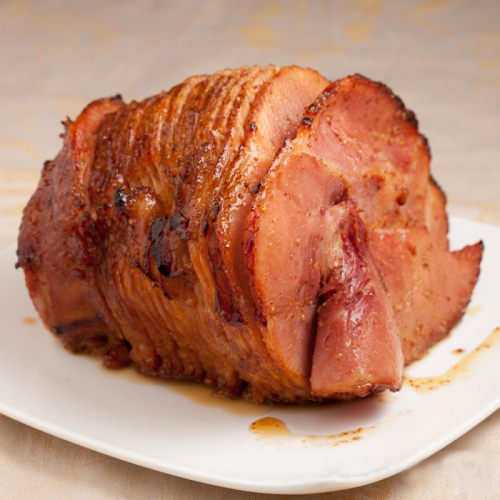 Time to dig in. Ham and honey are a great combination. The taste is to die for and on top of that, there is a health benefit to it.
Honey is a super-food. It is a healing agent packed with vitamins, and minerals, enzymes and antioxidants, lots of carbohydrates in the form of sugars and some amino acids.
Serves: About 15
Prep Time: 20 minutes
Ready In: 1hr 40 minutes
Ingredients:
? 1 Whole cooked ham
ALSO READ: Tips for cooking the perfect African porridge
? ¼ cup whole cloves
? ¼ cup dark corn syrup
? 2 cups honey
? 2/3 cup butter
Directions:
-Pre heat oven to 165 degrees C. Score ham (with a knife, make shallow cuts of about 1/3 deep that extend all the way from the top to the bottom of the whole ham, leaving about three centimetres between the cuts).
-Make the cuts going in the opposite direction, to create diamond pattern on the ham. After scoring your ham, stud with the whole cloves (poke a clove in-between the cuts). Place the ham on a foiled baking tray, set aside.
ALSO READ: #EasyRecipe: How to make tasty mahambri
-In a cooking pot, over medium heat, bring some water to a boil, place a glass bowl over the boiling water. Heat the corn syrup, honey and butter. Glaze the ham evenly with the honey mixture. Bake it for 1hr 20mins, or until baked through, brushing it with the honey syrup every 10-15 minutes.
For More of This Stories Subscribe to the Standard Epaper to get a copy of Eve Woman in the Standard
Do not miss out on the latest news. Join the Eve Digital Telegram channel HERE.