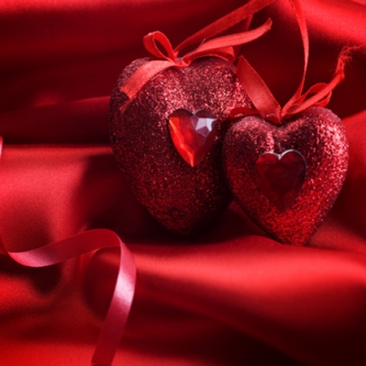 If you're on your own and dreading February 14, don't fret, because there's still time to find a date - and it doesn't involve hanging around bars waiting for someone to chat you up.
ALSO READ: How to avoid presenting yourself as a sex object in your relationship
Dating and finding love doesn't have to be as difficult as most people think, the key is knowing what to do and where to go.
And three weeks is a long time. Enough time to join a gym, go to at least 3 parties, join a dating site and pluck up the courage to ask your office crush out on a date.
1. Take advantage of Happy Hour
You've only got two weekends left - so it's time to put those weekday nights into good use.
Get yourself out there. Whether you're going for drinks with your work team, catching up with the girls or a meeting up with an old friend, everything counts.
2. Wear red
It's been scientifically proven that women draw more attention to themselves when they wear red.
ALSO READ: 'My husband has been keeping a dirty secret for 30 years and I'm sickened by it'
According to the study Red and romantic behaviour in men viewing women, wearing red gives men confidence - and encourages them to ask questions and start conversations.
3. Join a secure dating site
Join a secure site and cut out scam profiles and unmoderated forums
If you're determined to find your Mr Right, a dating site is a great way to go about it. Opt for a paid for site, and you'll eliminate the Tinder nightmares, one-night-stand seekers and fake profiles.
4. Put your gym membership to good use
Put on your running shoes and go to the gym - at least 3 times a week.
The best time to meet good quality men is right before work in the morning and right after work in the afternoon.
ALSO READ: Girl code: We are not angry, we are just relaxing
Do not miss out on the latest news. Join the Eve Digital Telegram channel HERE.