Bob Otieno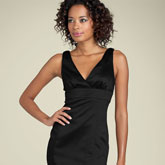 It's that time again when most of us make resolutions and swear by our mothers not to break them. We look at New Year resolutions as a way to set new goals as we touch base and look for ways to make improvements on areas we initially failed.
ALSO READ: Meghan Markle doing Pilates with Adele as new neighbours grow close
The new goals we set at the beginning of the year might look easy to achieve but to make them stick will depend on how much and how bad we want them.
That is why you will always notice most people giving up along the way or failing totally when it comes to fitness, health or financial goals. The reason might be they didn't want them bad enough.
If one of your goals this year is to be more fit and healthy, all it takes is discipline, dedication and diligence. Period!
Here are helpful tips to consider as you do this.
Write them down, make them stick.
This is one of the best ways to remember. If you commit your goals to memory, chances of you accomplishing anything is none.
If your goal is to shed some weight within the next three to four months, write this down and post it somewhere visible and let that note act as a reminder on what and what not to do. Don't just commit it to memory.
ALSO READ: Nine financial goals you should set right now
Follow the SMART rule principle
When writing your New Year goals, just make sure they are
Specific, Measurable, Attainable, Realistic and Timely.
Don't set to achieve bigger goals within a short time thinking that it would work. You are simply setting yourself up to fail.
Let us say if your goal is to lose about ten to 20 kilos and have that nice physique you've been yearning for. Over the next three to six months, just know how much you need to lose each week, each month and what you need to do or change to get there.
And don't be deceived by shortcuts and gimmicks like over-the-counter quick cures because many of these things don't give long term solutions.
All it takes is you and how much are you willing to put out there - be it paying for that health club facility and making your money count, committing to healthy eating or having an active physical and social lifestyle. The choice is yours, so be wise in your goal making and keep it real.
ALSO READ: Standard Group's Najma Ismail appointed to Tourism Regulatory board
Find a good support system that will hold you accountable along the way. This can either be your family members, friend or even colleagues.
These are people who will motivate and encourage you during the tough times because achieving your optimum sometimes isn't easy.
Seek help
These are healthcare practitioner, fitness expert or registered dietitian because you won't know if you are doing the right thing until someone else tells you otherwise.
All these people will assist you on your way there and make sure you are not off track and the result you want to achieve will be worth it.
The mind also plays a big role. There is nothing as good as a made up mind. Just be positive and decide that your goals are going to work for you and no obstacle is going to deter you from getting there.
There are times when your morale will be down and no results showing physically. That is when you need to encourage yourself more because you are already in the process of transforming yourself and life so don't quit just yet.
Remember: Winners never quit and quitters never win. You are far much better than those who haven't decided or started so keep the faith till you get there.
Whenever something good happens - be it losing inches, some kilos, the way you eat improves or your activity level increases - feel happy about it and celebrate yourself.
Always reward yourself by, for instance, buying a new outfit to accentuate your new look. Go for a massage or something but make sure you don't reward yourself with food.