Mirror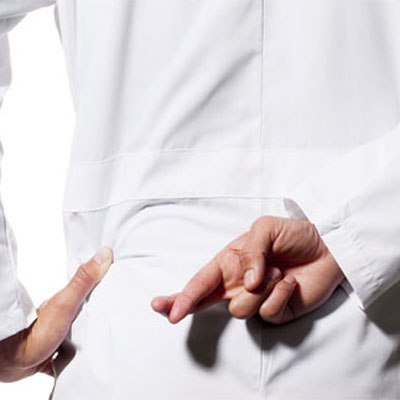 ALSO READ: Hygiene tips to share with your teenage daughter
A paedophile doctor used a 'spy pen' to secretly film his child patients while their parents sat just yards away, it has emerged.
Myles Bradbury, 41, is facing jail after admitting abusing 18 boys over a four year period while working for the NHS. He pleaded guilty to seven counts of sexual assault and 12 of engaging in sexual activity with a child.
Bradbury was working as a paediatric haematologist at Addenbrooke's Hospital in Cambridge when he committed the vile offences. He would molest the boys, some as young as eight, while examining them.
Police have now revealed that a search of the pervert's home uncovered two "pen cameras", one with a recording on it. A spokesperson for Suffolk Police said: "When we carried out a search warrant at Myles Bradbury's home we seized two pens cameras.
"One wasn't working, but one was and had a recording on it. The shamed doctor, who also pleaded guilty to three counts of causing or inciting a child to engage in sexual activity, is due appear at Cambridge Crown Court for two days of sentencing on November 28 and December 1.
One teenage victim has spoken about how he was molested by Bradbury up to 50 times - even as his parents sat just on the other side of an examination curtain.The victim was just 13 when he was sent to see the doctor after being diagnosed with a rare blood disorder.
The family had no idea he had been abused until they received a letter police sent to up to 800 possible victims.
ALSO READ: Baby Drago's Diary: Thanks to a shirt, Baby becomes a virtual 'celeb'
The victim, now a college student aged 19, said he automatically completely trusted Bradbury because he was a doctor.
"He basically carried out a full examination of my body and touched me while he was doing it. "Because he was a doctor I thought it was completely normal and he did it nearly every time I saw him."I'm really shocked because he came across as such a nice guy. "I just think what he has done is horrible. It was a shock when I found out I had been abused."I want him to be jailed. He will get what he deserves."
The attacks began in 2008 when the boy had his first appointment at the hospital.During every monthly meeting Bradbury, who specialised in disorders and cancers of the blood and bone marrow, would carry out a five to 10-minute "check-up" behind a curtain.
The victim, who cannot be named for legal reasons, now knows these invasive examinations were totally unnecessary, and his family are considering taking legal action against the NHS.
photo:www.womenshealthmag.com