Wambui Mukenyi:2014 bridal collection
Living By
Wambui Thimba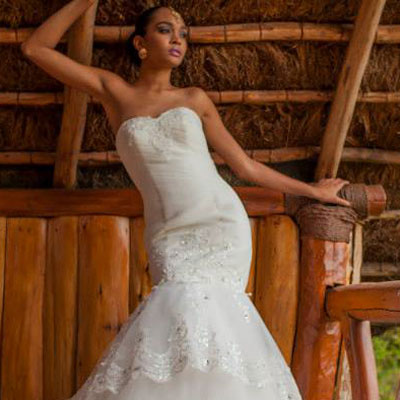 Founded in 2009, the Wambui Mukenyi label is the brainchild of a self-taught designer, a true artist and a visionary. Her current collection brings her classy, contemporary aesthetic to the fashion-forward wedding party. Each garment in this inaugural bridal collection has been touched by Wambui's continuing commitment to elegance and glamour.
ALSO READ: Tie the knot in style: You can now apply online for marriage services
The feminine gowns are carefully made with every bride in mind, from the innocent princess to the trendsetting rebelle de jour. This is showcased by the daring, strapless necklines, complimented by delicately boned bodices that are reminiscent of Victorian corsetry.
Glamour is not just restricted to the bride-to-be. Bridesmaids are chic in a range of jewel tone dresses a variety of patterns from thigh high slits to peplum waists, colour-blocked sashes and sexy cut-outs. Embracing both classic and new styles, these eye-catching gowns capture every bride's fantasy.
Photographer: Ben Kiruthi
Stylist: Sunny Dolat
Model, Knicco Hodge
Location: Ngong House, Karen
Gowns available from: www.WAMBUIMUKENYI.com
ALSO READ: #FashionTips: Five rules to live by when wearing chunky accessories