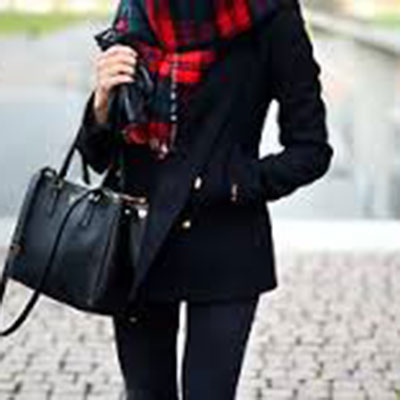 Yes it is cold out there! But that does not mean that your clothes need to be gray and boring. From cute knit hats, cutout gloves, knit and chucky scarves, to leather boots and layered looks, the cold season can just be filled with just as much style as the warmer seasons. These outfit ideas will have you looking cute and cozy this cold season!
ALSO READ: Traditional cold remedies from around the world
• For those gray days, embrace colour who says you can't have fun without the sun.
• Go-laid back in plaid coat, and add on quirky accessories like sunglasses and off white booties.
• Make a statement scarf the focal point of your outfit and add a motorcycle jacket for instant edge.
Photo: Barksdaleblessing.blogspot.com
Do not miss out on the latest news. Join the Eve Digital Telegram channel HERE.