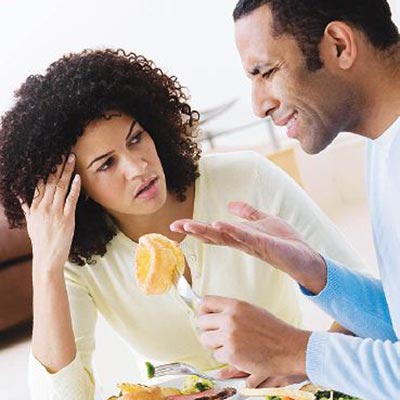 Women are hardly the best of hosts. As a man, when was the last time a lady served you beer at her house?
ALSO READ: Girl code: We are not angry, we are just relaxing
Every so often, I have been invited by women to their apartments, but their hosting is always wanting. Why are these young women (under 30) so lazy? Just about what they serve is spaghetti and minced meat. Never mind that I come from the Western part of Kenya; therefore, if it is not ugali or chapati, it ain't a meal.
Younger and ambitious women in progressive careers lead interesting lives. Mostly, she would rather live in a servant's quarter in Lang'ata than in a two-bedroom apartment in Donholm that goes for the same rent she pays. While it is a matter of convenience and economics, life in a servant quarter or a bedsitter can be limiting, more so for the man. The toilet, for instance, is always too near for any comfort while attending to pressing biological calls.
It takes a lot of guts to be comfortable in a woman's house. Trust me, all men are often preoccupied with the fear of a psychotic ex showing up and hacking them to death. Besides, fewer women go out of their way to make you absolutely comfortable. While men don't mind a woman staying longer at their place, women, it seems, want you out of their house as soon as possible.
NO PIZZA OR FRIES
That is why her TV will be tuned to a soap opera or some feminine series. Hardly will they tune in to a sports channel, even if just to flatter you. Mostly, they play soporific music to send you away or make you sleep. Women! And why do they always choose to wash when you happen to be around.
Whatever happened to being a good host? Ideally, men don't need much. Start by playing him the right music or get him his Jason Statham or Samuel L Jackson movie.
Then leash out a good meal. Drop these rice, spaghetti and minced meat nauseating ideas. It is lazy and bereft of any incentive. You don't give a man that and expect him to run three laps. How about ugali or chapati (you can never go wrong with that). Attend it with a well-cooked protein serving. Avoid spices. It is amazing the number of women who are hiding their culinary ineptitude in spices. It is a shame that a man has to eat from a hotel or eat out as soon as he leaves your place. And there is no bigger turn off than telling him to bring you pizza or fries. He will carry, but I am yet to meet a man who is comfortable with eating pizza or fries at home.
ALSO READ: Are you considering starting a mum blog? Seven things you need to know
Thirdly, let him be the little boy. Don't fuss if he leaves the toilet seat up or throws his jacket on the floor. In his bachelor pad, he uses the 'floordrobe'. Make him feel at home.
Given a man is never allowed to overstay his visit, make his short stay worthwhile. It is not too much to ask. That is how you prepare him for a sustainable relationship. At least that way, you are not just a girlfriend who is there for his sexual needs. Trust me on this.
@nyanchwani
Do not miss out on the latest news. Join the Eve Digital Telegram channel HERE.
The views and opinions expressed here are those of the author and do not necessarily reflect the official policy or position of Evewoman.co.ke