Jennifer Karina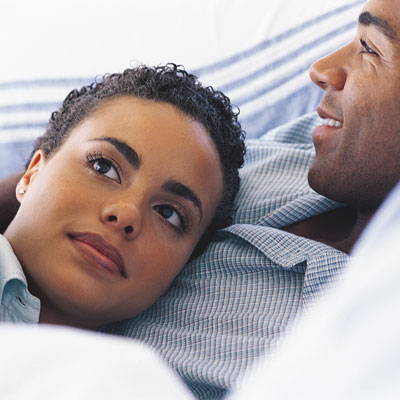 The last three weeks we discussed three different temperaments – Melancholic, Sanguine and Choleric.
ALSO READ: Will and Jada Pinkett Smith deny affair with August Alsina
I trust that your understanding of the same has brought some enlightenment in your relationship and helped you in taking a personal inventory and become more aware of yourself and you are now more determined to work on your weakness, exploiting your strengths.
When we begin to understand our temperaments, we also begin to identify our natural tendencies for mutual benefit, personal development and growth.
"My husband is a great man, said Janet, he is sensitive, kind, and considerate, loves me and the children, however, it bothers me that he is so uninvolved in the matters of the family.
He tends to be stubborn, procrastinates a lot and lives most decision making to me.
He has no idea what happens at home and his lack of interest is getting into me.
He is indecisive, unexcitable, never expresses his feeling, even when it is anticipated, and it hurts me big time."
Temperament clashes exists in most relationships, emerging at some point and can end in crises, if not well handled.
ALSO READ: Seven signs you're dating a narcissist
It is therefore crucial that one takes some interest in identifying your temperament and that of your partner, for it helps foster unity and oneness and subsequently, improves intimacy levels. Temperaments are an important aspect of our human nature that brings with it certain strengths as well as weaknesses.
The Phlegmatic is said to be the friendliest of the four personality types. They are introverted, peacemakers, low-keyed, calm, and unemotional. They are generally self-content, kind and considerate. They are easygoing, consistent, relaxed, rational, curious, and observant. They often make good administrators and diplomats.
They seek peace all the time, avoiding strife at all costs. Like the sanguine personality, they have many friends. However, they are more reliable, faithful, and compassionate than the sanguine are. They keep their emotions well hidden. They are patient and well-balanced. They do not easily get upset and can take both the good and the bad. They are easy to get along with, are pleasant, inoffensive, and good listeners.
On the down side, phlegmatic types are unenthusiastic and fearful at home. They avoid responsibility and are shy and selfish. They can be stubborn and set in their ways. They are lax on discipline and do not organise the home. They stay uninvolved and unexcitable; they generally like to have plenty of rest, which they never seem to have enough of. Their personality makes them lazy and resistant to change while inhibiting enthusiasm in others.
Reflecting upon all the four temperaments it is worth noting that most individuals fit within more than one temperament. It is helpful that you become more aware of the dynamics of strengths and weaknesses of both yourself and your partner.
However, it is important to understand that we are not limited to our temperaments. Our understanding should help us work on our weakness, striving to become better partners. Acknowledge that you are wonderfully created in the image of God and his plans for you are good, perfect and pleasing.
ALSO READ: Four signs you're trying to prove yourself to a man