Recipe: Sage pork chops
Recipes By
Wambui Kuria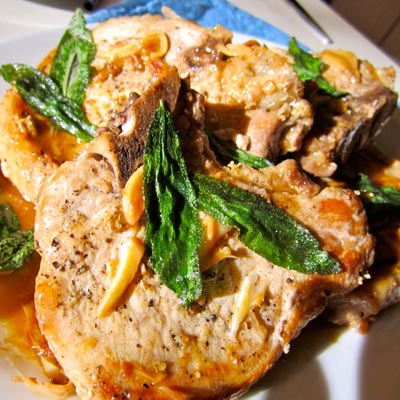 Prep time: 10 minutes
ALSO READ: Beef soup to warm your bones
Cook time: 55 minutes
Ready in: 1 hour 5 minutes
Makes 6 servings
Ingredients
?2 teaspoons salt
?1 teaspoon dried sage
?1 teaspoon ground black pepper
ALSO READ: Three ways to make French toast
?6 pieces centre cut bone-in pork chops
?2 tablespoons vegetable oil/butter
?1 cup water
?2 beef knorr cubes
Directions:
1. Mix the salt, sage and black pepper in a bowl then rub it on both sides of each pork chop.
2. Heat the oil/butter in a large cooking pot over medium heat and sauté the pork chops for five minutes on each side or until golden brown.
ALSO READ: Seven foods you can make with chapati dough
3. In a separate small cooking pot over high heat, combine the water and the beef cubes and stir until the cubes dissolve. Add this to the chops, reduce the heat to low, cover and simmer the chops for 45 minutes.
4. Serve with roasted red potatoes and vegetables.