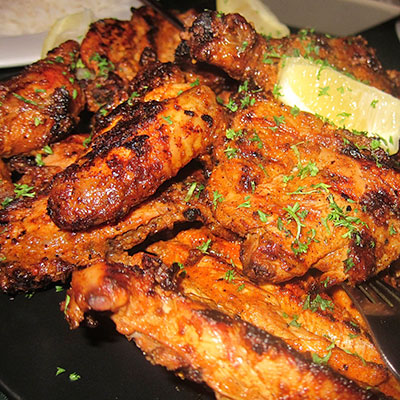 PREP TIME: 15 MINS
ALSO READ: Recipes around Africa: Mozambican Peri Peri chicken
COOK TIME: 15 MINS
READY IN: 3HRS, 15 MINUTES
Original recipe makes 4 servings
INGREDIENTS:
• 1/4 cup paprika
• 2 tablespoons hot chili powder
• 1 cup fresh lemon juice
• 3 cloves garlic, minced
• 1 1/2 teaspoons chopped fresh ginger
• 1 1/2 teaspoons salt •
• 4 bone-in chicken breast halves
DIRECTIONS:
1.In a large bowl, stir together the paprika, chili powder, lemon juice, garlic, ginger and salt.
Rub chicken with the mixture, place in a dish, and marinate for three hours.
2.Preheat a grill for medium heat.
For More of This Stories Subscribe to the Standard Epaper to get a copy of Eve Woman in the Standard
3.Place chicken onto the grill and discard the marinade. Cook for about 30 minutes, turning occasionally, until the skin is slightly charred and juices run clear.
4.This is a great spicy marinade recipe, a traditional African dish, great for barbecue.
Serve with salad and fries.
Happy new year!
Do not miss out on the latest news. Join the Eve Digital Telegram channel HERE.