Sylvia Wakhisi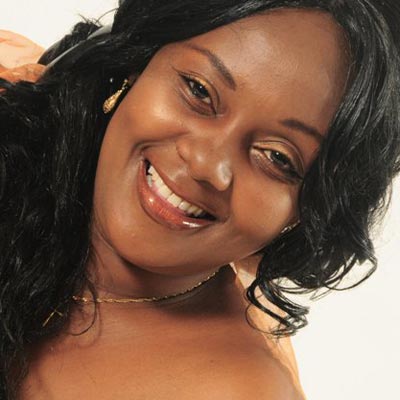 When most people hear the name Princess Faridah, the first thing that springs to their mind is 'former queen of chakacha'.
ALSO READ: Contentious proposal: Muslim leaders reject reproductive health Bill
Many can recall the energetic young lady who used to gyrate to sexually explicit chakacha songs in clubs and on music videos.
But that was then. Princess Faridah is now reformed and is joyously walking the narrow path as a born-again Christian.
Hard and challenging as it maybe, Princess Faridah says she has no regrets for the path she has chosen.
"Some men still assume that I am the Faridah of the past and they want me to do ungodly things. Some even expect me to do some sexually explicit moves for them. They do not understand that I am now a Christian and married," she discloses.
Even though her mother and sister also gave their life to Christ to follow her example, her father is still a Muslim and that presents a challenge when relating to him.
"Now that I am a Christian, sometimes my principles clash with what my father's. But I always try to be wise in such situations so that I keep my faith and respect my dad at the same time," says the mother of two.
But she admits that it is God who has enabled her come this far.
"Christianity is not a walk in the park. It is a really narrow path. It's the grace of God that saved and restored me and I am now happy with my life and what He is doing in me," she says.
Another challenge that she has faced is maintaining her beauty as a Christian.
"Before I got saved I loved looking good by sprucing myself with make-up. But when I got saved, I was worried that I would be forced to wear the boring looking clothes and be plain. But after talking to women like Pastor Kathy Kiuna, I found a decent and stylish way to present myself without offending the faithful," Faridah explains.
LIFE-CHANGING MOMENT
Faridah's life is a journey of despair, rejection, reckless living and the healing and restoration that make up the miracle that is Princess Faridah Migwalla today. It is a story of how God uses people to change lives.
In the 1990s, Princess Faridah, who was born in Mvita, rose to fame as the queen of chakacha. She received numerous accolades for that. She rubbed shoulders with the high and mighty and danced for several presidents, including the King of United Arab Emirates. Everybody was talking about her and this made her feel great.
But in 2001, at the peak of her career, something life-changing happened. She changed her music genre from secular to gospel, shocking her fans.
She shares the details: "I went through an experience that saw me give my life to Christ. I had been in the United Arab Emirates with my band, staging several performances. We had also bought new equipment and recorded an album. On our way back home while on the plane, something strange happened to me."
"One of the crew members kept calling and urging me to go to the cockpit and see how they operate. After some resistance, I agreed and went there and it was quite an interesting experience. All of a sudden, when I glanced outside the window, I saw images of people dressed in pure white. A voice spoke to me, a very clear voice that I had not heard before, asking me to repent if I wanted to go to heaven," she says.
This left her in a state of confusion and when she went back to her seat, she knew it was time to make a decision.
"I followed the voice and got born again. I left the band and converted from a Muslim and became a Christian," she says.
Faridah knew that she had made the best decision, not knowing that it would be a start to her problems.
She was not only rejected by her family and chased away from home, but she faced the wrath of other Muslims who felt she had failed them.
"When I disclosed to my parents that I had now become a Christian, they were enraged. My father even stopped me from using his name," says Faridah.
"Church became my home. I started fellowshipping at the Redeemed Gospel Church and to date, my spiritual parents, Bishop Arthur Kitonga and his wife have been my source of inspiration. "
One day when she was doing a live interview with a local media station, a number of Muslims called in saying they wanted to kill her, but Christians called in to encourage her."
"Suddenly, a group of Muslims who were carrying placards gathered outside the station, baying for my blood because I was a kafir," she recalls.
"Luckily, with the help of a few individuals, I managed to leave the office unnoticed."
PRICE OF FAME
Despite the challenges, she continues to soldier on.
"God continues to be faithful in my walk with Him," she says.
And when she recalls her early years of life, she can't help but marvel at the kind of person she has now become.
Faridah is the first born of five children who all except one are musicians.
"I come from a family of musicians. My mother and my late grandmother were musicians and we all followed suit except one of my brothers who is an engineer. I fell in love with music in high school," she says.
She, however, attests to the fact that her parents were against her pursuing music as a career.
She offers: "After high school, my dad insisted that I go to college hence when I joined one, I opted to do a course in secretarial. After my studies, I got a job at a local college where I worked for three years as a secretary."
At her work place, one of her colleagues introduced her to dancing in clubs and after work, they could head there.
Faridah quickly mastered the unique art of dancing the chakacha. She won in many dancing competitions, one of which she was crowned queen of chakacha'.
"I used to sneak to clubs to dance. I travelled to many countries with various artistes like Them Mushrooms, Koffi Olomide and Kanda King," she says.
She was forced to quit her job when one of her bosses started demanding for sexual favours from her.
Looking back, she says the fame and greatness she received for the 11 years she was in and out of clubs is nothing compared to the life she is now leading as a Christian.