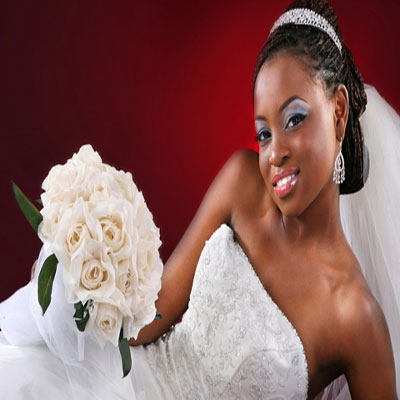 Before you do that grand wedding read this……
It's not all about the perfect wedding
Too many work through a wanna-have list – a film star dress, flowing champagne, platinum rings, a five-star honeymoon. Only then, they ask how they'll pay for it.
One disgruntled father said: "I asked my daughter what her budget was. She asked me, "Dad, how can I work out my budget until I know what I want?'"
So, instead, ask "what can we afford to spend on our wedding?" Then work out how to have the best do possible within that budget. A picnic in a park with close friends can be just as magical as a blingy bash for 300.
Don't let the wedding ruin your marriage
One wedding expert says, "While a wedding is a wonderful dream day, it's important to remember one of the biggest causes of divorce is debt and financial worries."
"If the cost of your wedding leaves you financially crippled and in debt for most of your married life, it's a pointless waste."
Play the wedding prioritisation game
Once you know your budget, the aim is to work out how much you can actually afford to spend on different areas and prioritise what's important to you.
Write down all the things you need to spend cash on on a different piece of card – from cakes to cars, rings to registry office fees – always keeping in mind that you don't need to stick to convention or have everything your peers tell you you "need".
Discuss what's most important to both of you. You may fancy a funky themed wedding cake, but would you prefer a honeymoon abroad? Or a professional photographer? Remember, venue costs are likely to be about one third to half of your budget.
Being aware of how you can trade one item for another helps you see how far your budgeted cash will go. If it doesn't go as far as you want, you need to change your list — but not your budget.
The end result may be that you can't afford the wedding you wanted. But, more importantly, it means you won't spend what you can't afford.
Earn with demotivation
Small sacrifices can boost your wedding coffers. For example, if your big day is a year away, cut out something today that you buy every day. Try it to see how much you could save in time for the festivities.
Should you borrow to pay for the wedding?
For More of This Stories Subscribe to the Standard Epaper to get a copy of Eve Woman in the Standard
If you can possibly avoid it, don't borrow for the big day. Leaving yourself in debt at the start of your married life is not the best idea.
Having said that, a wedding is a major expenditure, and like buying a house, many people simply cannot afford to do it without a loan. The difference here is afterwards there are no bricks and mortar — only memories — to keep from all that cash.
Never borrow more than you can afford to pay back within a year
We can tell you not to borrow till we're blue in the face. But if you ignore that, at least do it the cheapest way. Ask:
1.Can you afford the repayments?
2.Can you pay them back in a year or less?
3.Have you planned the expenditure so you need borrow as little as possible?
4.Are you borrowing the cheapest possible way?
Do not miss out on the latest news. Join the Eve Digital Telegram channel HERE.