Home
/
Dining etiquette
Elegance: A touch of class with silver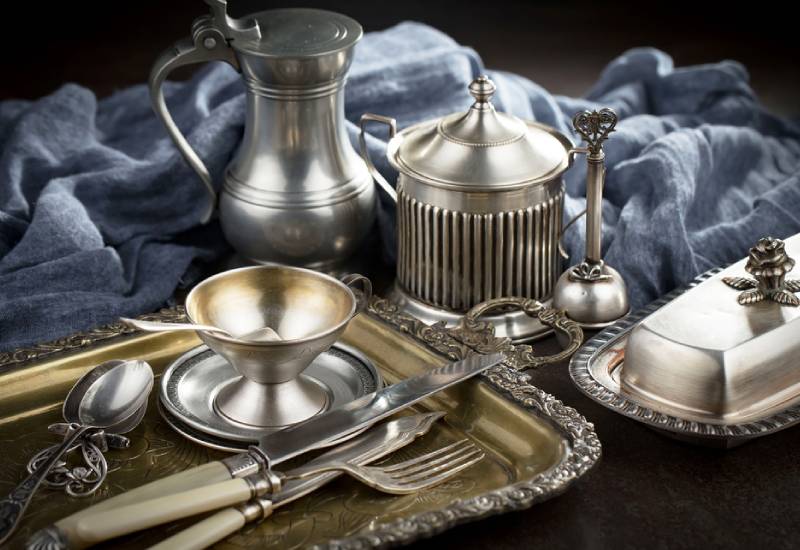 For those who appreciate a refined touch of timeless and luxurious elegance, then sterling silver is the way to go.
For a high-end royalty dining, adorn the table with African themed sterling silver candlesticks and candelabra to add a sophisticated touch to the setting.
Make personal reservation for each guest by providing classy name tags in solid sterling silver place card holders. Add a lavish touch by using a different napkin ring for each guest from options such as hippo napkin, palm trees, rhino, elephant, crocodile and even turtles.
Have you ever imagined hippo shaped salt shakers? They make quite a site as they seat their rounded bottoms on an imaginary water bed.
Maintain the African wildlife theme with sculptured giraffe or warthog sterling silverware wine coasters for an extra touch of class.
Treat your guests like loyalty by accessorising with exquisitely handcrafted sterling silver coffee spoons topped with a minuscule sculpture.
While pure silver is too soft to be used for moulding, sterling silver is a blend of silver, copper and other metals that are used to make exotic sculptors, jewellery and artefacts.
Take your décor a notch higher by incorporating classy sterling silverware which in many cultures adorned palaces and was used as a sign of royalty, luxury and sophisticated refinement for those with an eye for finer things.
Place silver sterling sculptures on coffee tables, console or accent tables to make a personal statement of courses you are passionate about.
Finely polished sculptures of miniature sized elephants, giraffes, cheetahs and hippos will incorporate an African wildlife theme into your home in a luxurious and elegant style.
Related Topics