Home
/
Food scientist Sara Ahlberg: Pasta is my superfood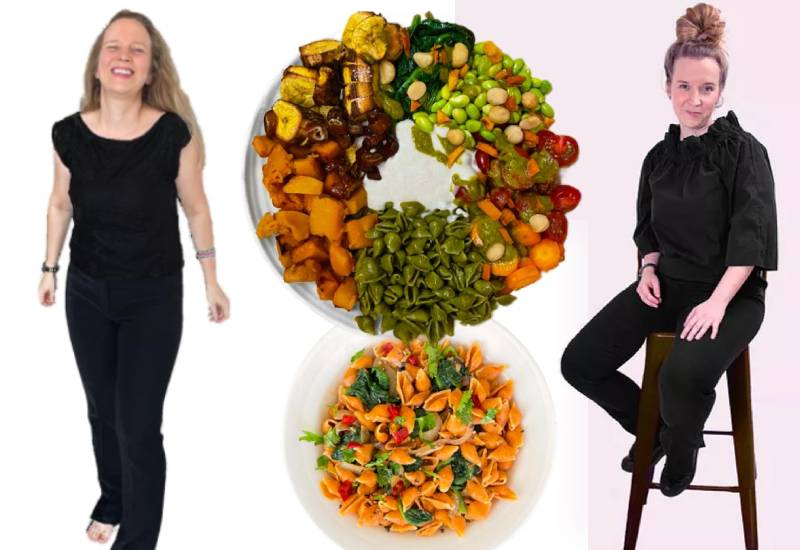 Sara Ahlberg has always wondered what it would be like if more women were involved in designing and creating the products we eat.
With a PhD in food science from University of Helsinki, Finland, and having worked in food industry and research for 20 years, she sought to develop her own products with a vision to change the food industry.
She talks to us
What's your favourite pasta from your brand?
We have introduced a range of 10 products in the market. My favourite is the Bö Pasta Chili because the chilli packs quite a punch. I like the Bö Pasta Spirulina too, as it is an easy way to get a good amount of Spirulina in your diet.
What's the most challenging but satisfying dish you have ever made.
I became vegetarian (and later vegan) when I was about 14, and at that point I started to do almost all my own meals and started to learn a lot about cooking.
There was this Thai-dish - noodles and chickpeas in ginger, garlic and dhania coconut sauce. When I finally managed to master that flavour balance, I was over the moon, it was just so unbelievably good. It was my favourite for a long time. Maybe I should do that this weekend.
What is the inspiration behind the name Böna?
I am from Finland, which has two official languages; Finnish and Swedish. Böna means "a bean" in Swedish, and in an old dialect, spoken in my hometown, capital of Finland, Helsinki, Böna means "a woman". What's more perfect than that?
At Böna, we are plant-based, and driven to use these beans and pulses, which we have thousands of unused varieties, to empower women through the food value chain. This is because women are the minority in the food processing industry especially in Africa, yet most of the food choices and preparations in households are done by women.
What makes your pasta different?
Although pasta is considered a starch part of the meal, our Bö Pasta is higher in protein and fiber compared with the conventional wheat pasta because of the ingredients we use.
What challenges did you encounter coming up with the range of Böna products?
General quality has been a huge challenge. I have worked with food safety research in this country for 10 years, and I sort of knew the issues, but when they are there right in your face, it's a bit frustrating.
What do you think about the future of food?
We are in the biggest change of foods in the human history. Our current food industry structures are harmful for the planet, environment, animal welfare and human health.
There are so many damages created on the way, and just because food industry is what it is right now, there is absolutely no reason why it won't change.
Everything around us has changed and evolved from somewhere, and how the current food industry operates, will be past one day.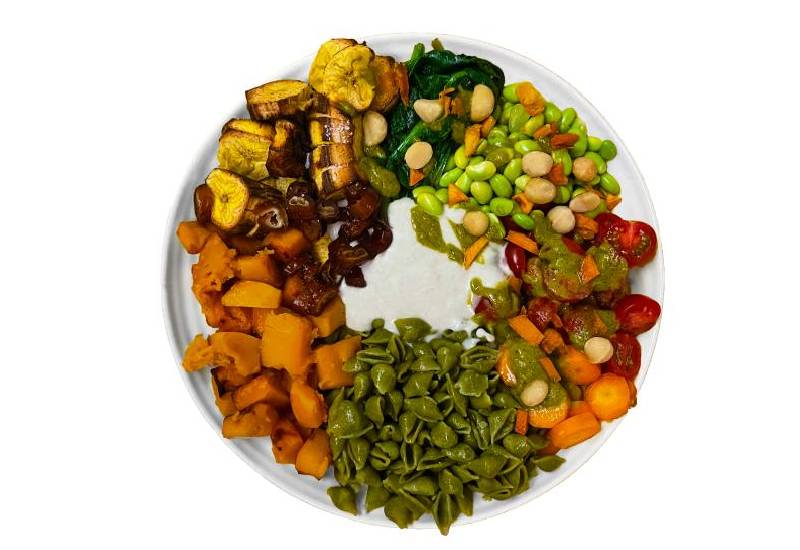 BÖ PASTA BÖWL
Ingredients
Bö Pasta of your choice (I used Bö Pasta Spirulina)
Carrots
Cherry tomatoes
Baby spinach or Pak Choi
Plantain, peeled and cubed
Butternut
Macadamia or any other nuts and seeds
Bö Creamy Creamy Cashew Nut Sauce or hummus
Dates
Dhania
Vinaigrette, olive oil or flavoured oil for dressing
Salt and black pepper to taste
Method
Wash, peel, cube and cook the butternut till firm.
Preheat oven to 180°C.
On a tray, add the cooked butternut, and peeled plantain, and roast in oven for about 20 minutes.
Shred into a pan the spinach and pak choi and sauté. (Oil is not needed if you keep the greens moist by adding a bit of water, so they don't dry out.)
Slice the carrots and cherry tomatoes and cut to slices.
Bring water to boil, add Bö Pasta (60-80 g per portion) then reduce heat to minimum. Let it cook for 4 minutes. Drain the water.
Add Bö Creamy Dreamy Cashew Nut Sauce, roasted macadamias for crunchy texture, sliced dates for sweetness balance, salt, pepper, dhania and dressing for extra taste.
Plate all the ingredients into one big plate or tray. Enjoy the flavor combinations you just created!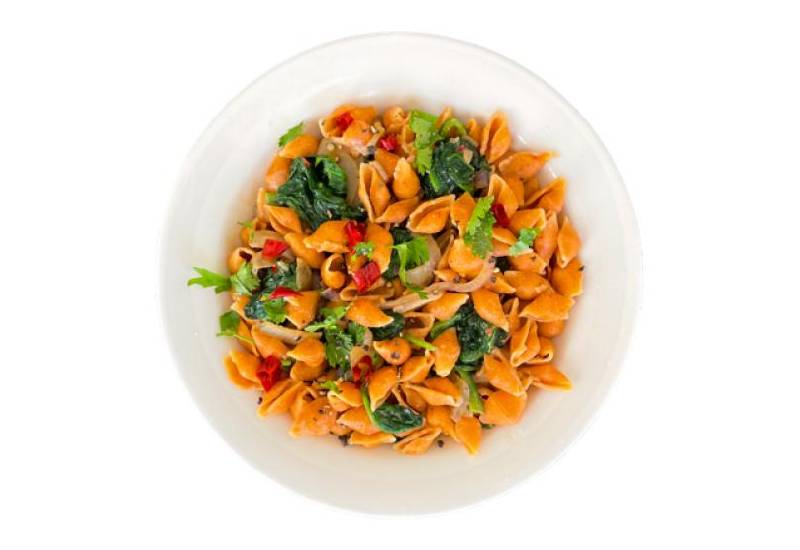 BÖ PASTA CHILI in coconut sauce
Ingredients
Bö Pasta Chili
Coconut milk
Spinach
Cherry tomatoes
Red onions
Garlic
Other veggies of choice
Extra fresh chili
Dhania
Salt
Oil for frying
Method
Bring water to boil, add Bö Pasta (60-80g per portion) and reduce boiling to minimum. Let it cook for 4 minutes. Drain the water.
In a pan, sauté or very gently fry spinach, onions and garlic.
Once spinach is softened, add coconut milk.
Add water about half or same amount as coconut milk depending on preferred sauce thickness. Bring to a bubble boil and add halved cherry tomatoes.
Mix the boiled Bö Pasta chili into the sauce, add salt and dhania to taste.
Enjoy!
Related Topics